TOKYO
Tokyo, the capital city of Japan, is the world's most populous metropolis. It is one of the world's most modern cities in terms of its infrastructure. Tokyo is a marvelous mix of modern living and old-fashioned manners, slick high-tech gadgets, and Japanese animation.
Today, Tokyo boasts an unlimited choice of shopping, entertainment, culture, and dining to its visitors. It is famous for its museums, theaters, festivals, cuisine, and professional sports clubs, along with traditional Japanese pursuits like Sumo Wrestling. It's also a city rich in music and theater, with numerous venues featuring everything from Japanese to modern dramas, symphony orchestras, and pop and rock concerts.
Here are suggested places that you can go to.
Top 5 Sights to See in Tokyo
 Tokyo National Museum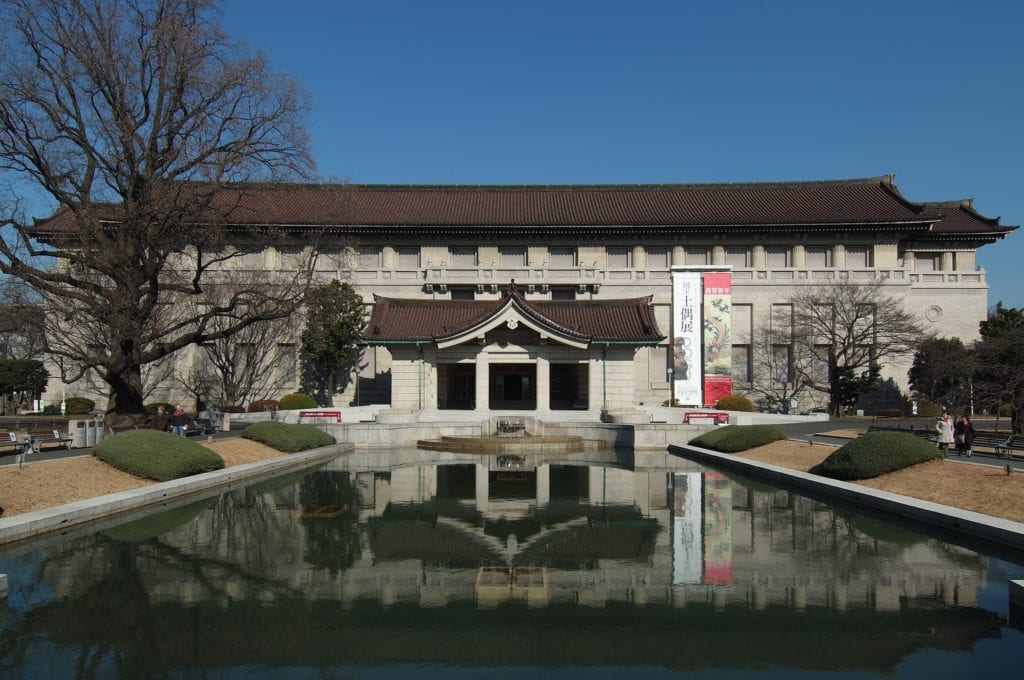 The National Museum of Tokyo houses more than 100,000 important works of Japanese, Chinese, and Indian art, including more than 100 national treasures. The museum highlights sculptures from Japan and China dating from the 6th century to the present. It also has a collection of old textiles, historical weapons, and military equipment; historical Japanese clothing; as well as Asian ceramics and pottery. Important artwork includes Japanese paintings from the 7th to the 14th centuries; exquisite Japanese and Chinese masterpieces of lacquer-work of various centuries, and many fine examples of calligraphy
Meiji Shrine
Surrounded by the forest, the shrine was dedicated to Emperor Meiji and the Empress Shoken. One of the most popular temples in Japan, Shinto shrine combines traditional Japanese architecture with love for nature. The spacious shrine grounds also offer walking paths that are great for a relaxing stroll.
Asakusa and the Sensō-ji Temple
In the Asakusa district of Tokyo, the exquisite Sensō-ji Temple – the city's most famous shrine – stands at the end of a long street of shops where masks, carvings, combs made of ebony and wood, toys, kimonos, fabrics, and precious paper goods are on sale. As a dedication to Kannon, the Buddhist goddess of compassion, the temple was established in AD 645. It highlights the Kaminari-mon Gate which bears the inscription, "Thunder Gate"; the Incensed Vat which drives away ailments; and the temple doves which are said to be Kannon's sacred messengers.
Imperial Palace
The Imperial Palace is located on the former site of Edo Castle, is the residence of Japan's Imperial Family. From Kokyo Gaien, the large plaza in front of the Imperial Palace, visitors can view the Nijubashi, two bridges that form an entrance to the inner palace grounds. Most of the 3.4-sq-km complex is off-limits but on January 2 (New Year's Greeting) and December 23 (Emperor's Birthday), visitors are able to enter the inner palace grounds.
Cherry Blossom Festivals
Cherry blossom is a symbol of Japan. The blooming trees mark the end of the winter and welcome spring, which is being celebrated all around the country. In Tokyo alone there is a number of parks, where the blossoming trees attract locals and guests to admire the incredible trees.
Odaiba
In recent years, Odaiba has become immensely popular with foreign tourists. The area that opens onto the waterfront offers enjoyment for the whole family throughout the day. After enjoying the entertainment, and having a taste of gourmet food and shopping at the various commercial facilities, visitors can go to spots where they can catch a glimpse of the sunset and the night view.
Top 5 Shopping Districts in Tokyo

Shibuya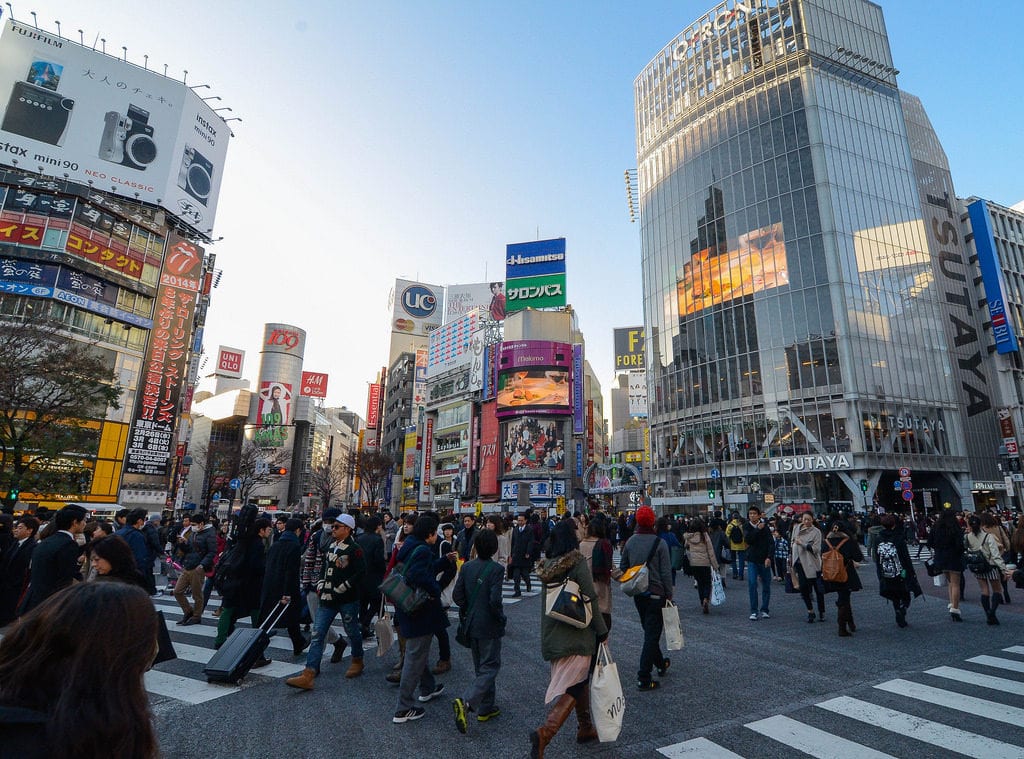 The most famous district in Tokyo. Fashionable, colorful street, that never sleeps. The crossing is one of the busiest in the world – as the traffic lights change people from all directions across the street. The wonderful thing is – Japanese never bump into one another since they adjust their pace.
Ginza
Ginza is Tokyo's busiest shopping area. It's been the commercial center of the country for centuries and is where five ancient roads connecting Japan's major cities all met. Lined by exclusive shops and imposing palatial stores, the Ginza district is also fun to simply wander around. At weekends, when everything is open, it's a shopper's paradise as traffic is barred, making it one of the world's largest pedestrian zones. At night, gigantic advertising panels on its many buildings bathe Ginza in bright neon light.
Shinjuku
Shinjuku is probably Tokyo's most crowded neighborhood, with the busiest train station in the world. It offers two underground malls and several large department stores such as the famous Lumine, which spans three different buildings that are all connected to the station. The Mosaic Street is a narrow pedestrian shopping street that runs across the top of the station linking Mylord and Keio department store. Shinjuku is also home to the world-renowned department store Isetan, which was established in 1886. Located near the East exit of the station, Isetan has multiple large floors dedicated to the latest women's fashion trends, as well as a separate building for fashion-forward men's clothing.
Harajuku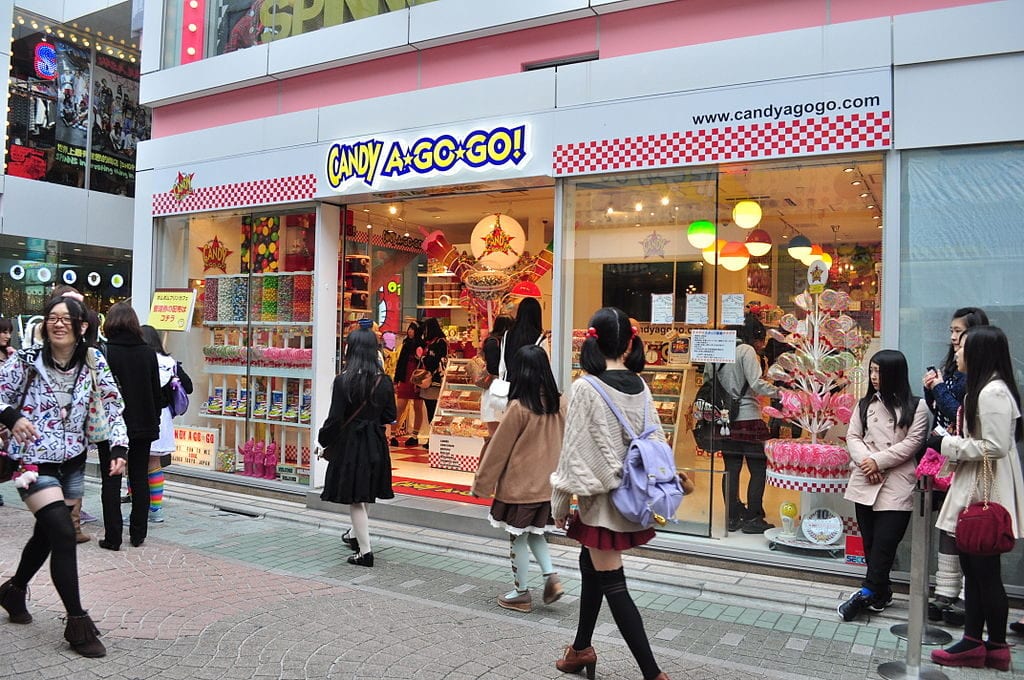 Harajuku—especially crowded during weekends—is crammed with shops selling outrageous, inexpensive clothing, fancy accessories, and souvenirs, as well as crepe stands and fast food outlets. After the 1964 Tokyo Olympics, fashion designers began to set up their offices and studios in this area. Since then, more and more clothing stores for adults, hip coffee shops, and trendy restaurants have been built there. It is also a hotspot for vintage shopping.
Omotesando
Omotesando is Tokyo's second-largest upscale shopping neighborhood after Ginza. The beautiful Omotesando avenue has a distinctly European feel and is lined with Zelkova trees leading to the famous Meiji Shrine and Yoyogi Park. High-class domestic and international brands are located along this impressive boulevard. By contrast, Omotesando Hills, a contemporary shopping mall and residential space with over 100 shops, is also worth a visit.
Top 5 Food Destination in Tokyo

Tsukiji Market
Tsukiji Market is a large wholesale market for fish, fruits, and vegetables in central Tokyo. It is the most famous of over ten wholesale markets that handle the distribution of food and flowers in Tokyo. Tsukiji Market is best known as one of the world's largest fish markets, handling over 2,000 tons of marine products per day.
Kappabashi Market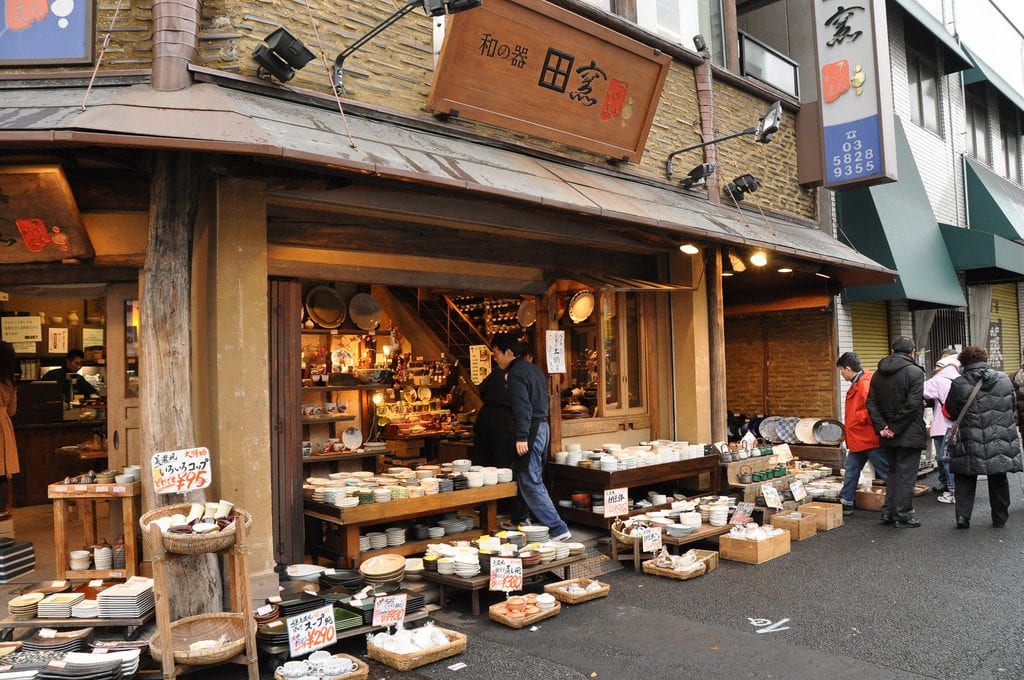 Kappabashi Market is a haven for chefs and restaurateurs when they set up shop. The stores are lined up along the main street. These stores cater exclusively to restaurant professionals, selling bar stools, restaurant uniforms, and industrial-sized equipment. These stores also sell kitchen gadgets – from intricate vegetable cutters to wooden molds for Japanese sweets.
Ameyoko Center Market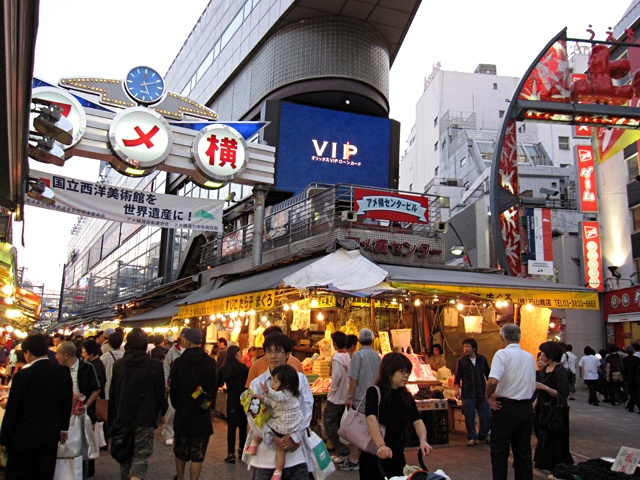 With an atmosphere reminiscent of the bustling food markets of Hong Kong and Thailand, the basement of this old commercial building is filled with small shops specializing in ingredients from China, Korea, Southeast Asia, and South Asia. You'll find everything from spices and packaged goods to meats, seafood, and freshly imported vegetables, all at bargain prices.
Seibu Department Store
Seibu Department Store in Ikebukuro is one the largest of its kind in Tokyo. It has two underground floors, stretching several city blocks and jam-packed with tiny food stalls, each with its own specialty and each independently operated.
Tokyo Foodshow
Located in the basement of the Tokyu Department Store next to the east exit of Shibuya Station, this sprawling food hall is one of the biggest and most varied in town. They sell fresh fish, meat and produce and prepared foods of all kinds – tonkatsu, sushi, grilled chicken, tofu products, pickles, deli salads, and all kinds of bento boxes.