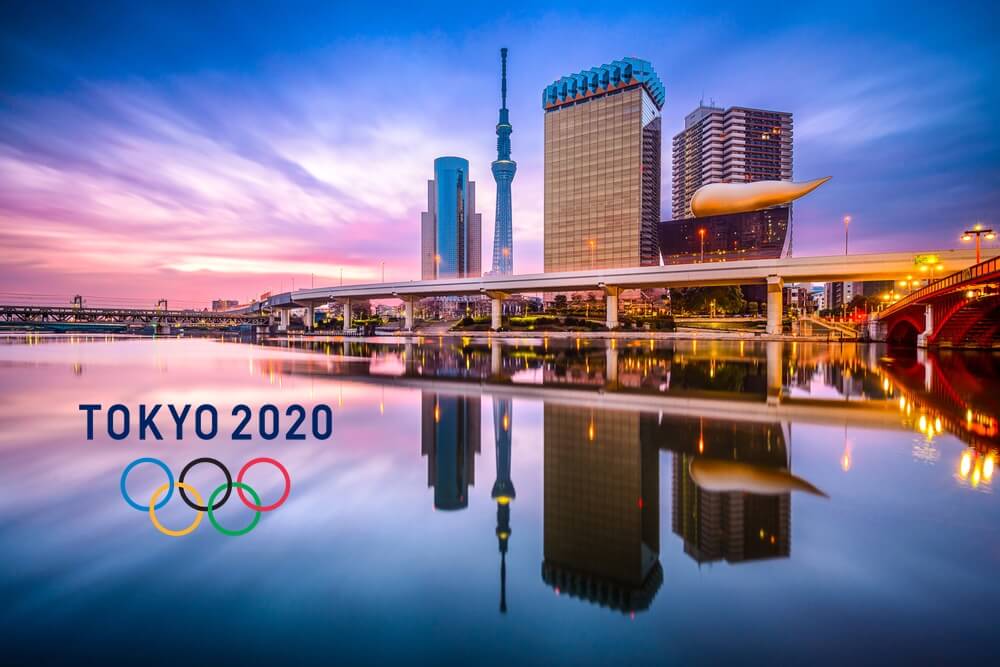 10 Things to Do in Tokyo During Summer Games 2020
Summer Games 2020 is just around the corner, and in the blink of the eye, the world is going to turn their heads towards Japan and its bustling capital, Tokyo. If you are attending the Olympic games, there is already plenty to see and do. But visiting the Olympic Games is a great opportunity to explore Tokyo, enrich your experience and make lifelong memories.
Tokyo is a perfect place to experience the whole breadth of Japanese culture, and there are so many things one can see or doo. Make the most out of your trip to Japan by planning your activities in advance. To help you plan out your Tokyo summer adventure, we've put together the list of top 10 experiences you should have while visiting this incredible city.
Things to Do in Tokyo During Summer
Catch a Firework Show
Nothing says summer in Tokyo like a few thousand fireworks lighting up the sky. Truly impressive – they will knock the socks off anything you've seen before. Originally used to ward off evil spirits, fireworks (Hanabi) have a long history in Japan. And they are an integral part of Japanese summers. There are numerous fireworks festivals in Japan during the summer. But if you are to visit one – visit Tokyo's Sumidagawa Fireworks Festival ( it will be held on the 25th of July 2020 ). This festival dates back to 1733, and it is Tokyo's biggest Hanabi event, with over a million people enjoying it every year. It's a perfect summer night activity for a picnic in one of Tokyo's parks, or by the river.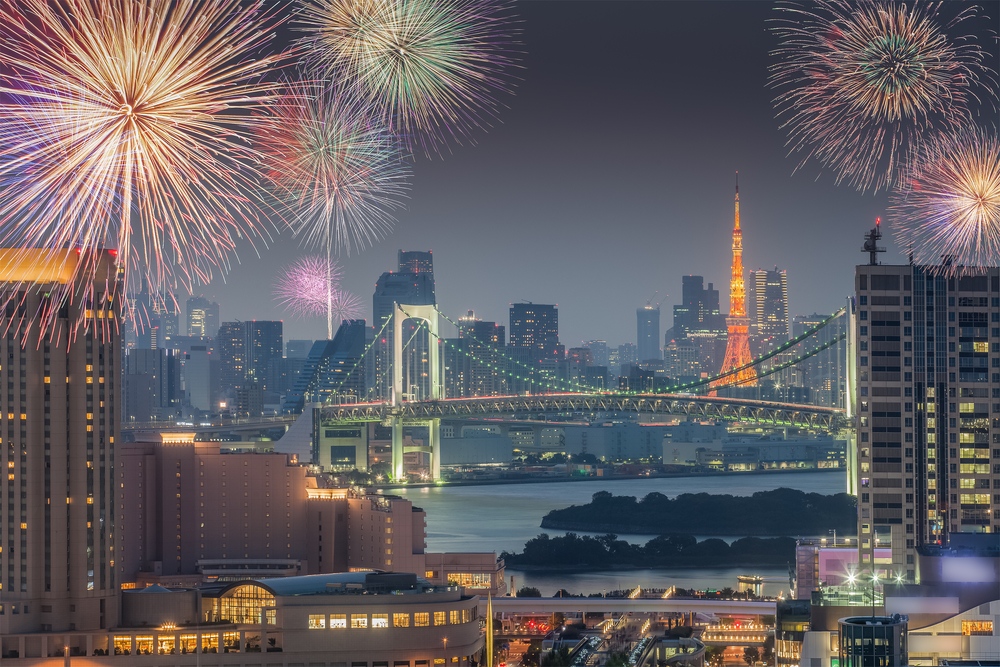 Take a Walk in the Japanese Garden
Summers in Japans tend to be very hot, so why not find shade in one of the world-famous Japanese gardens? Tokyo is a city of contrasts. And while it has huge skyscrapers and busy neighborhoods, it has no shortage of some of the most serene parks and gardens you have ever visited. Pick one afternoon to walk through some of Tokyo's picture-perfect traditional Japanese gardens. such as Koishikawa Korakuen, Imperial Palace East Garden, Rikugien, Hama Rikyu and others. When you need to relax and recharge your batteries from the dynamic Summer Games activities, this is the place to be.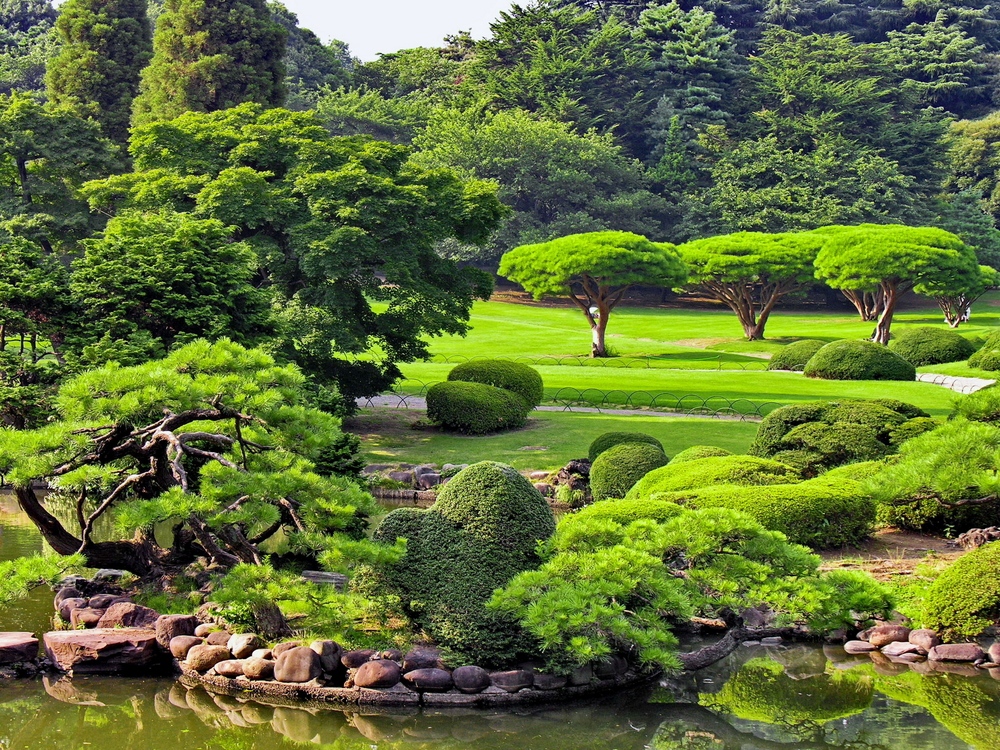 Visit Temples and Beaches in Kamakura
If you are looking for a one-day trip excursion, end of July and beginning of August is the perfect time to visit Kamakura. Kamakura is a seaside city just one-hour drive south from Tokyo. Kamakura is the ancient capital city of Japan, and it has many hillside temples and shrines. On the other hand, it has beautiful sandy beaches perfect for sunbathing, surfing and swimming. The unique combination of rich history and laid-back vibe of the beaches, provide something for everyone to enjoy the day outside of Tokyo.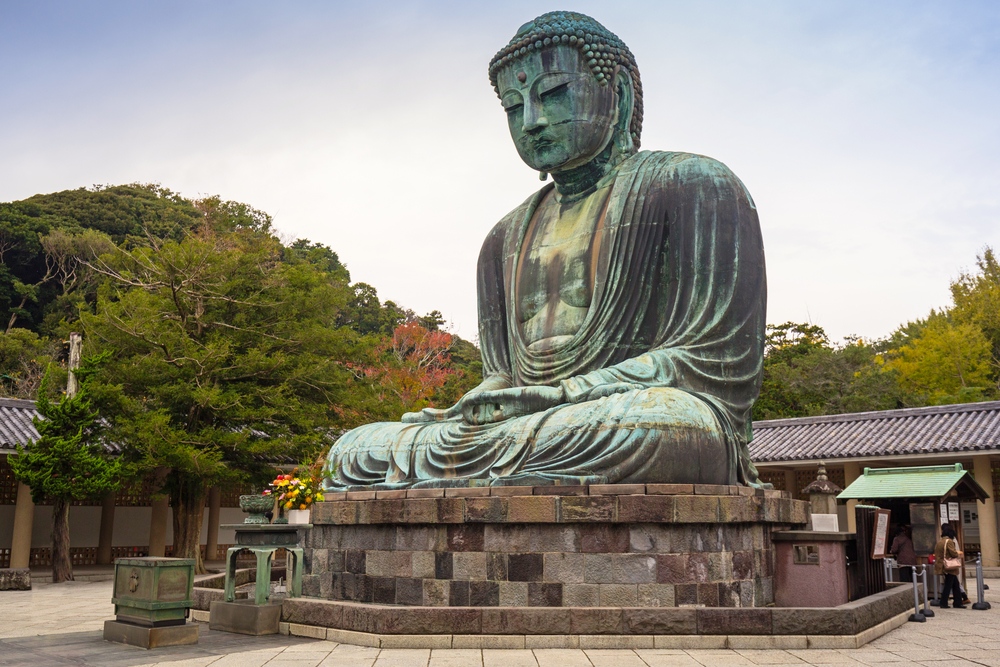 Climb Mount Fuji
Summer is officially the Mt Fuji climbing season, and the best time to climb is from the end of July to late August, due to relatively stable weather conditions. If you are an outdoors person, and you are in for spectacular views – then don't hesitate to experience this exclusive adventure. This is a one day trip from Tokyo and probably one of the most popular ones. There are four hiking trails to climb the mountain. So the duration of the hike will depend on which one you pick, and the trails are adapted even for inexperienced hikers. The view from the top of the mountain is stunning and the most rewarding experience. Besides, there is a beer garden known as Mt. Takao Beer Mount to freshen up and enjoy delicious food and drinks.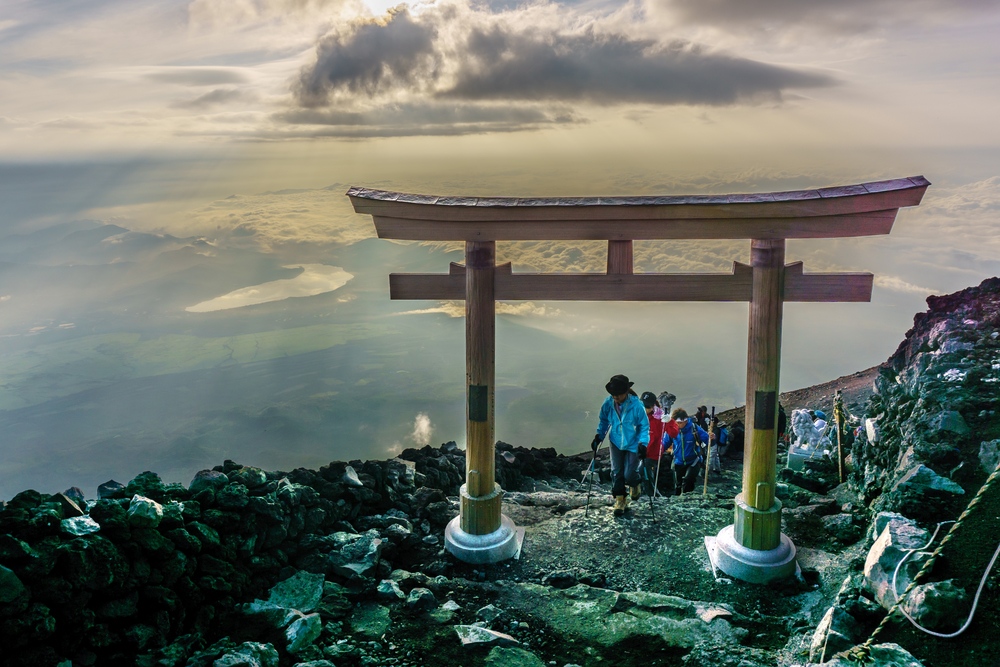 Get a Taste of Old Tokyo in Golden Gai
Golden Gai is one of those not-so-secret secret spots. If you love urban exploration, a good bowl of ramen, bar-hopping, and hanging out with locals, this is the place for you. With narrow alleys full of old houses, Golden Gai lies in the contract to the towering skyscrapers around it and. It retains the post-war charm, and it's a district that feels like old world Tokyo. It is frequented by celebrities and home to more than 200 small bars and restaurants. Each night is an adventure into the unknown and unexpected.
Rent Yukata
While you are in Japan during the Summer, you should use an opportunity to try on a traditional Japanese summer dress, Yukata. Yukata is a summer version of Kimono, being much lighter and easier to put on. They come in various patterns and price range, to suit everyone's taste and wallet. Yukata can be bought or rented at specialized stores but during the season even big department stores are offering them. It's a popular outfit for attending summer festivals, fireworks events, or even hanging out in a Beer Garden. It's definitely fun and immersing Japanese experience you shouldn't miss out on.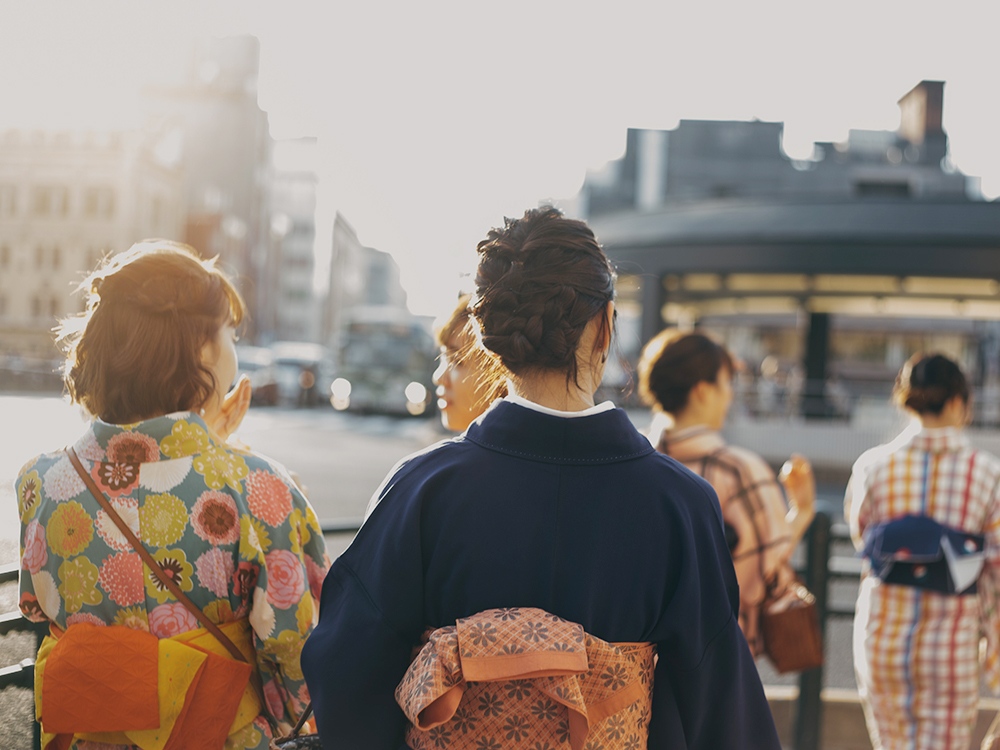 Drink a Cold One At a Summer Beer Garden

Beer Gardens are the popular night-out spot in Tokyo during summer. And what can beat the ice-cold beer in the summer? Besides, beer gardens are mostly located on rooftops, in parks and gardens and places from where you can enjoy the views. It's a perfectly relaxing place to have a fun evening with your friends. But also to try one of Japan's craft beers( Japan's beer scene is on fire!) and have some Instagram-worthy barbecue. There are many different types of Beer Gardens in Tokyo. Some of our favorite are Sky Beer Garden at Hilton Tokyo, Sky Beer Garden Terrasse at Tokyo Sankei Building, Garden Islands Beer Restaurant at Tokyo Prince Hotel, Thrush Cafe at Happo-en and plenty others.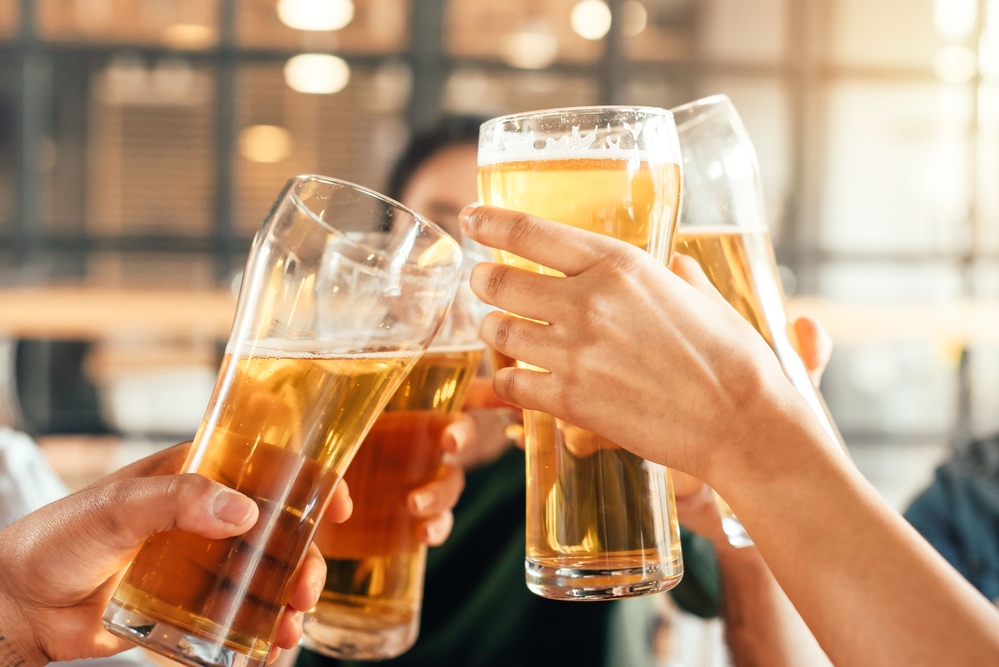 A Day Trip to Nikko World Heritage Site
Another great one-day trip from Tokyo is to Nikko National Park. The shrines and temples of Nikko, together with their natural surroundings are a UNESCO World Heritage Center. For centuries, it has been a sacred site known for its architectural and decorative masterpieces. It is also closely associated with the history of the Tokugawa Shoguns. The forested area of Nikko with its shrines and temples scattered among the hills is an opportunity to experience the traditions, spirituality and natural beauty of Japan, as well as fascinating architecture. A must-visit site is Toshogu – Japan's most lavishly decorated shrine. Proceed then to see to Lake Chuzenji, and Kegon Falls, one of the greatest waterfalls in Japan.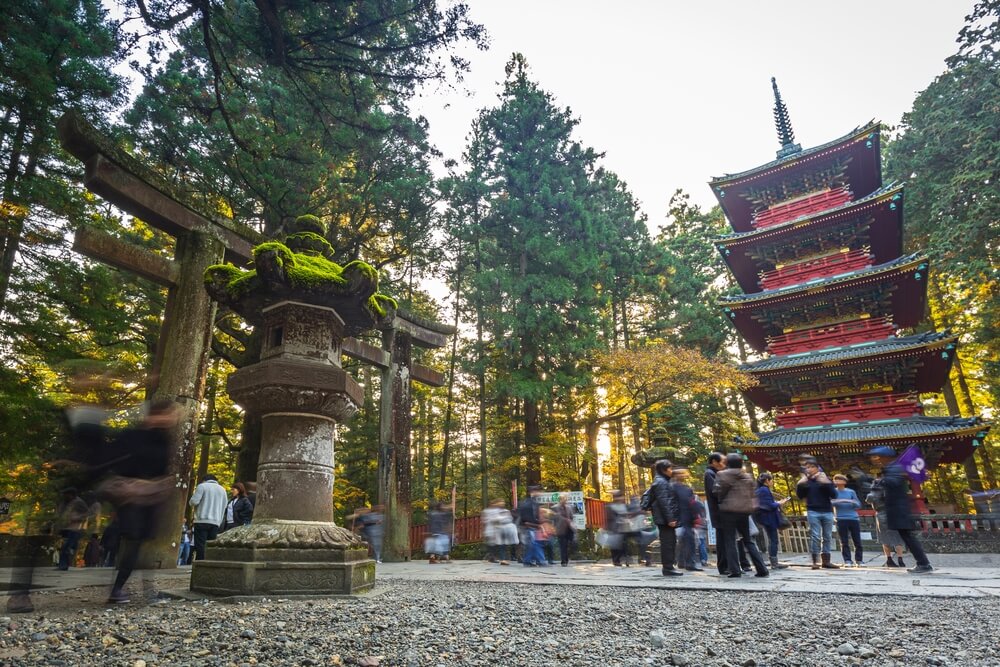 Indulge in Japanese Summer Food
It's known that Tokyo is one of the world's greatest dining cities. And considering all four seasons in Japan are so uniquely distinguished, it's in their cultural DNA to bring out the best and celebrate every season. Japanese summer food is light, refreshing, sometimes weird but incredibly tasty. Kakigori (shaved ice in a cup), square watermelons, cold somen noodles, Grilled Unagi (Japanese eel), Yakitori ( grilled bite-size, popular on festivals) and many more seasonal delicacies to keep your taste buds (and all other senses) occupied while you are in Japan!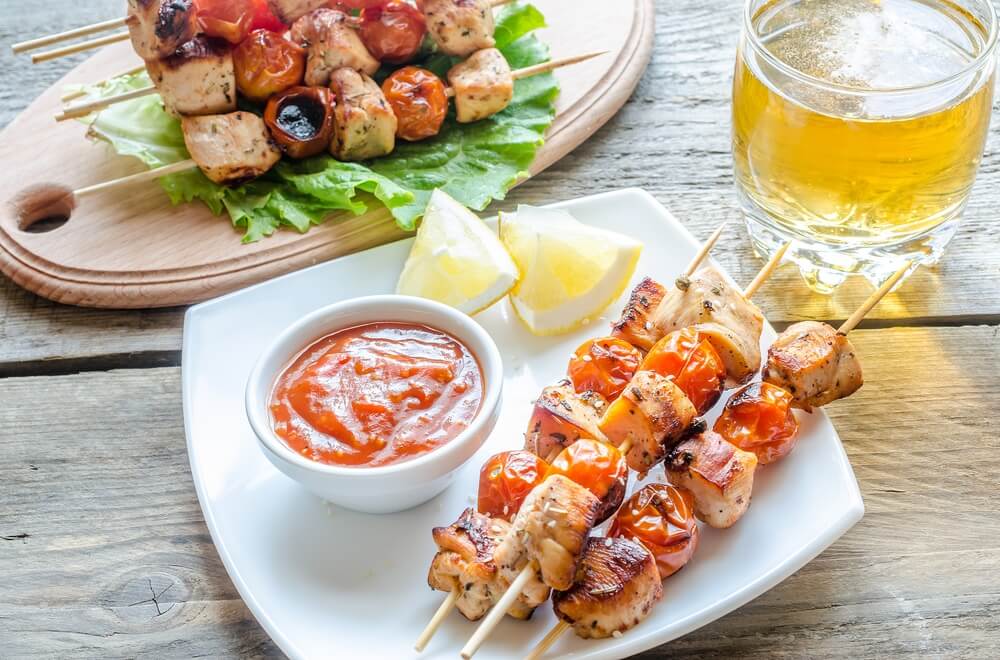 Guided Tokyo City Tour
See all the main attractions but also the hidden gems on a full-day tour with the private guide. In one day you will learn so much about Tokyo, and gain a deeper appreciation for its history and today's achievements. Visit on this tour Asakusa Temple, one of Tokyo's most colorful and popular temples. Buy souvenirs at Nakamise street. Stop by the current Imperial Palace and East Garden. Visit man-made island Odaiba. Observe the city from the Tokyo Tower observation deck. An action-packed city tour of Tokyo will provide you only a glimpse of what Tokyo is. But that may be just what you need to fall in love with Tokyo completely.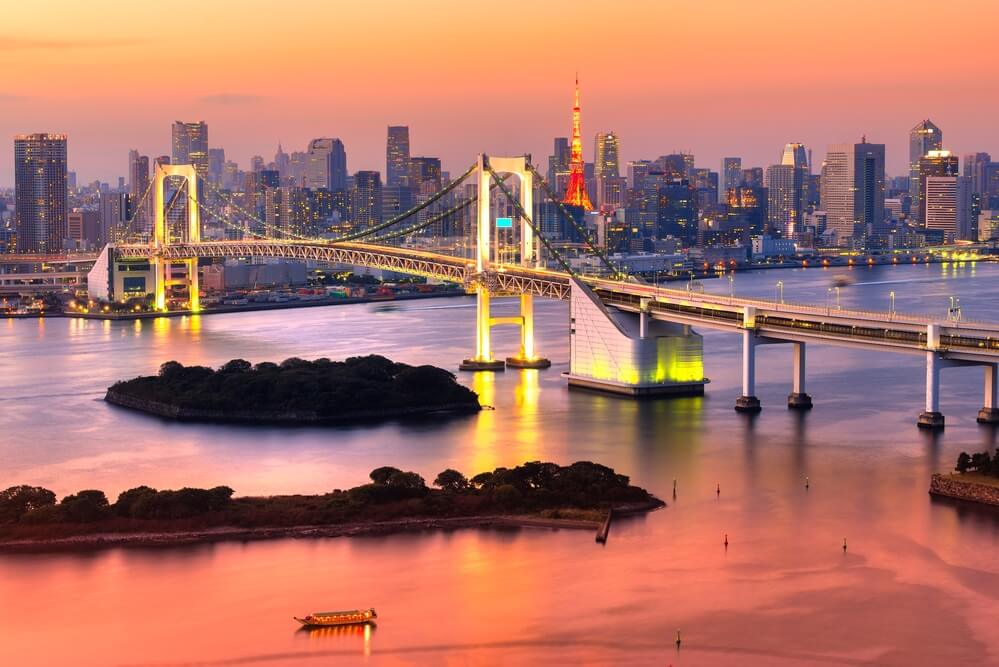 These are just some of the experiences you can have while in Tokyo, but hopefully enough to inspire you to get the most out of your Tokyo summer adventure. Get in touch and we can help you arrange your perfect Tokyo itinerary customized to your interests, budget and time.