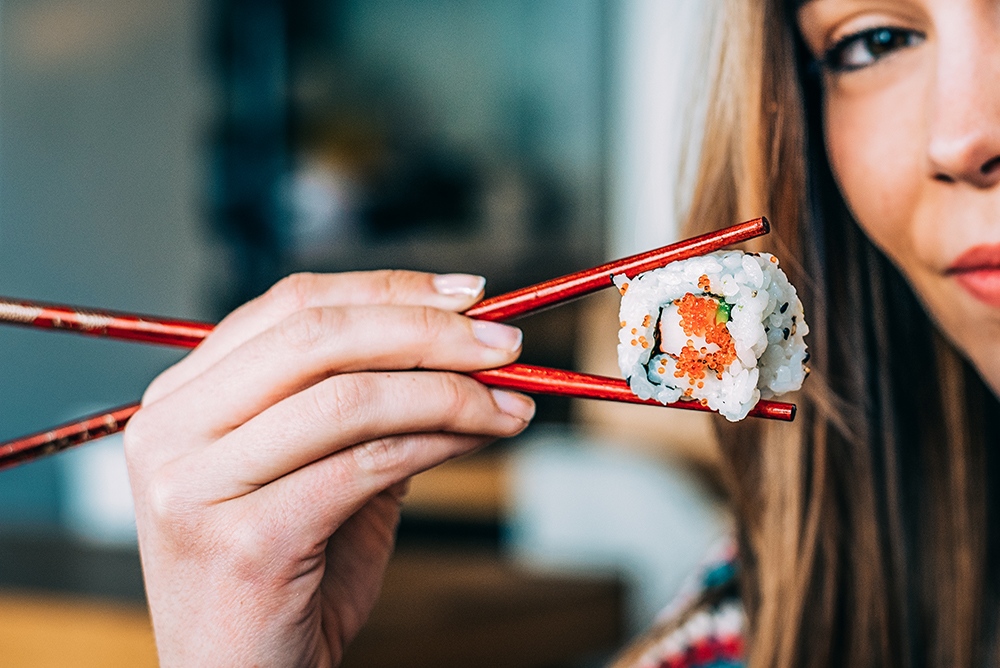 The Best Japan's Culinary Experiences
One of the best ways to get to know a new country is by diving headfirst into its culture – and what better way to do that than by digging into a delicious plate of local food? When it comes to Japanese food, it is one of the most recognizable cuisines in the world and It has won over the hearts (and stomachs) of people all over the world and was even awarded the status of intangible cultural heritage by UNESCO. Whether you consider yourself a foodie or not, these Japan's culinary experiences won't leave you indifferent.
Based on "rules of five," traditional Japanese cooking, or washoku, emphasizes variety and balance. This is achieved through the use of five colors (black, white, red, yellow, and green), five cooking techniques (raw food, grilling, steaming, boiling, and frying), and five flavors (sweet, spicy, salty, sour, and bitter). These principles can be found even in a single meal of one soup and three sides paired with rice. With its aesthetic of beautifully presented food and the use of fresh, high-quality seasonal ingredients, it's no wonder that Japan's cuisine is so delicious and so highly prized by people around the world. If you're looking to expand your knowledge of Japanese food, then trip to Tokyo should be next on your list.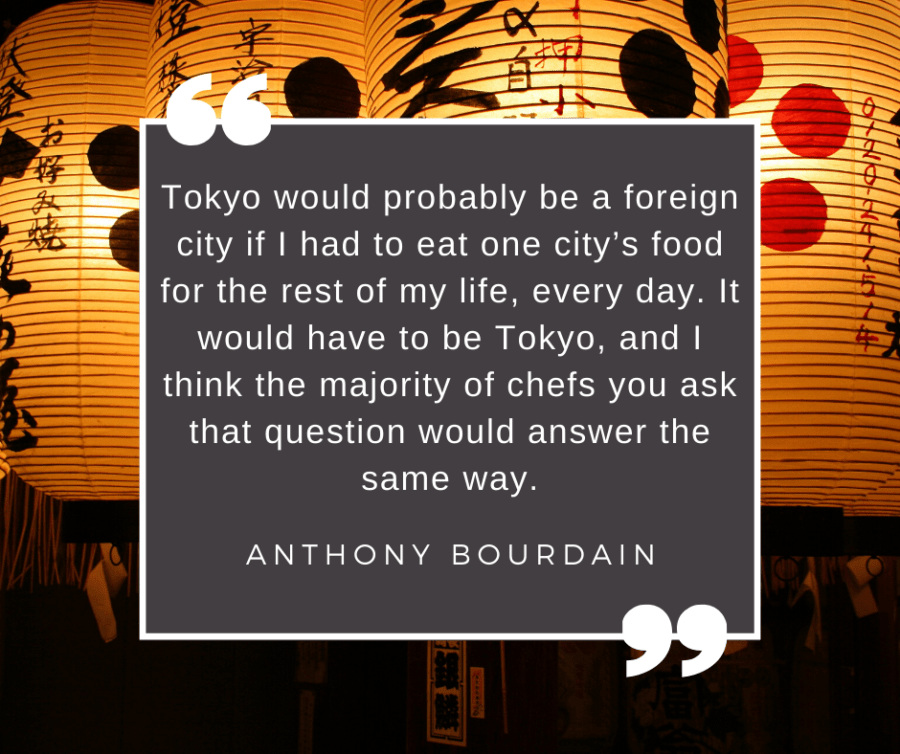 What makes Japanese Cuisine so extraordinary?
Part of what makes Japanese food as notoriously delicious as it is, is the unstinting freshness of their ingredients. Fresh, quality ingredients are absolutely crucial to their cuisine. There are two key words in understanding the importance of freshness: shun and hashiri. Shun translates to "peak season" or "tastiest time," and it refers to the time frame in which a particular fish, fruit, or vegetable is at its best. Hashiri essentially means "first of the season," which is more or less self-explanatory.
The seasonalization of food is also spiritually significant in Japan. "Eating egg soup and eating strawberries in the season may not be a mystical experience for us, but by responding to the rhythm of the seasons, the Japanese unite themselves with the divine forces of the universe. It also explains why it is common to have certain elements of a meal be inedible and only for decoration. These inedible pieces are purely aesthetic and are placed to emphasize whatever season it is at the time and thus create a mood. For example, in autumn, a maple leaf might be floated in a bowl of soup, and the color of the ceramic or lacquered wood in which it is served will also be considered.
Japanese food, in Japanese called "washoku", is known for it's unique precision and detail in preparing, cooking and presenting food.
Read below what are top-rated food experiences you can have in Japan, and plan your next gourmet trip!
Japan's culinary experiences you shouldn't miss out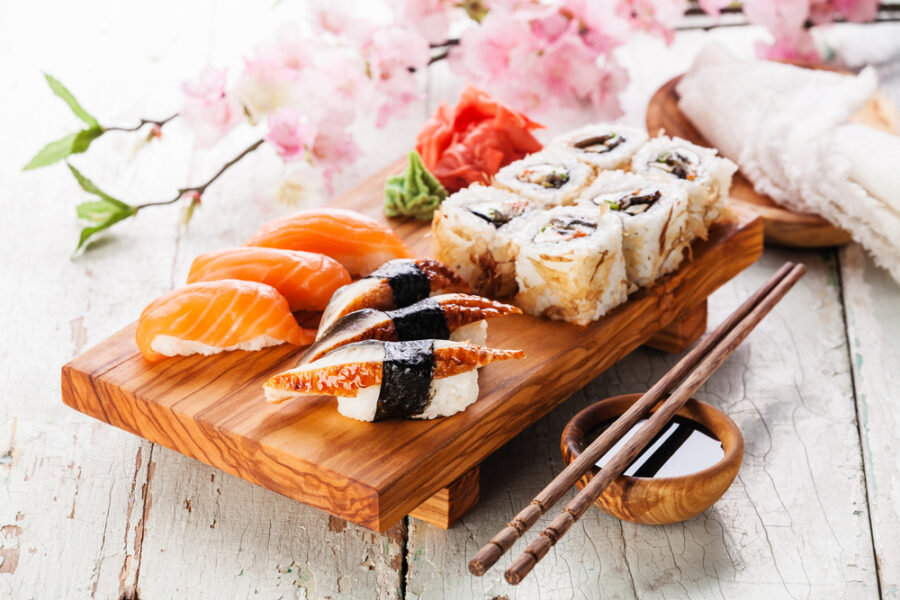 1. Explore Japanese Street (Festival) food at Yatai Stalls
Street food culture is less prevalent in Japan compared to other Asian countries like Thailand or Taiwan. While regular night markets are relatively uncommon, Japanese food vendors take to the streets in packs during the hundreds of festivals which take place across the country. Each year Japan holds more than 100,000 festivals and events around the world, and definitely one of the most charming features of these events are street food vendors (known as yatai in Japanese).
Most Japanese street food is based on an old classics that have been around for a long time and in many cases, these foods aren't sold in regular restaurants. So take the opportunity when visiting some Japanese festival to explore its food. Japanese street food is a consistently awe-inspiring piece of culture for many tourists, as Japanese street food isn't the typical street hot-dog. Its also common for vendors to offer extremely salty, sweet and flavorful snacks.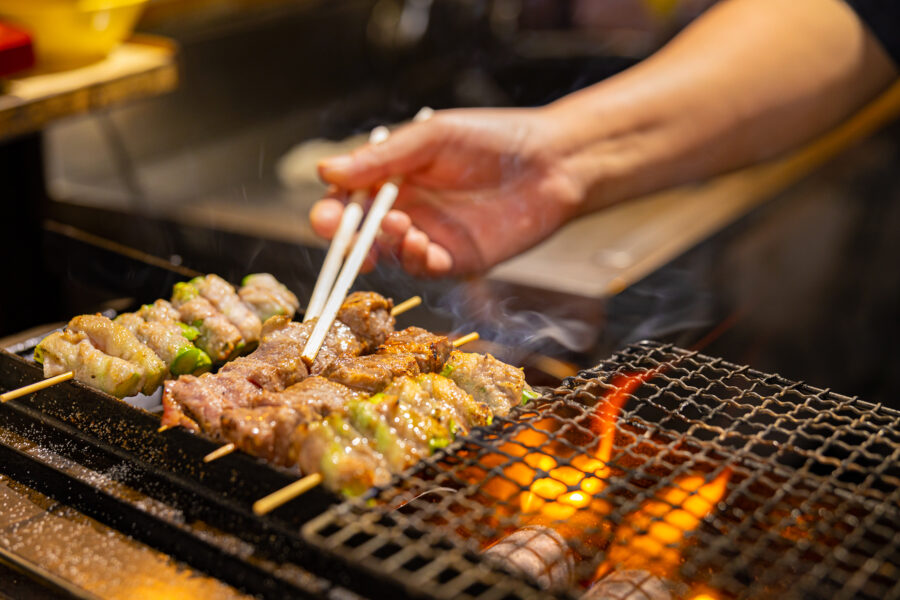 Here are the best dishes to look out for at yatai stalls:
Takoyaki, small pancake balls with an octopus at the center, generally topped with mayonnaise and pickled vegetables
Taiyaki, a cute fish-shaped sweet cake filled with chocolate, custard, or cheese
Ikayaki, grilled squid on a stick
Dango, or Japanese dumplings on a stick
Japanese-style crêpes – A basic kind of Japanese crepe consists of a generous amount of whipped cream, cut fruits, and a sweet sauce.
Shioyaki – flavorful snack, consisting of baked fish served on a stick.
Sweet Potato – They're most often seen served on the streets in autumn and winter, and can be prepared a variety of different ways.
Okonomiyaki – Okonomiyaki is often referred to as Japanese-style pancakes. A mixture of batter and savory ingredients like seafood, meat, and vegetables
Yakitori – Yakitori describes small pieces of chicken, served skewered, and grilled on a bamboo stick.
Yakisoba – Yakisoba is made with ramen-like noodles, which are stir-fried with small pieces of pork and various veggies like cabbage, carrots, and onions.
and so much more!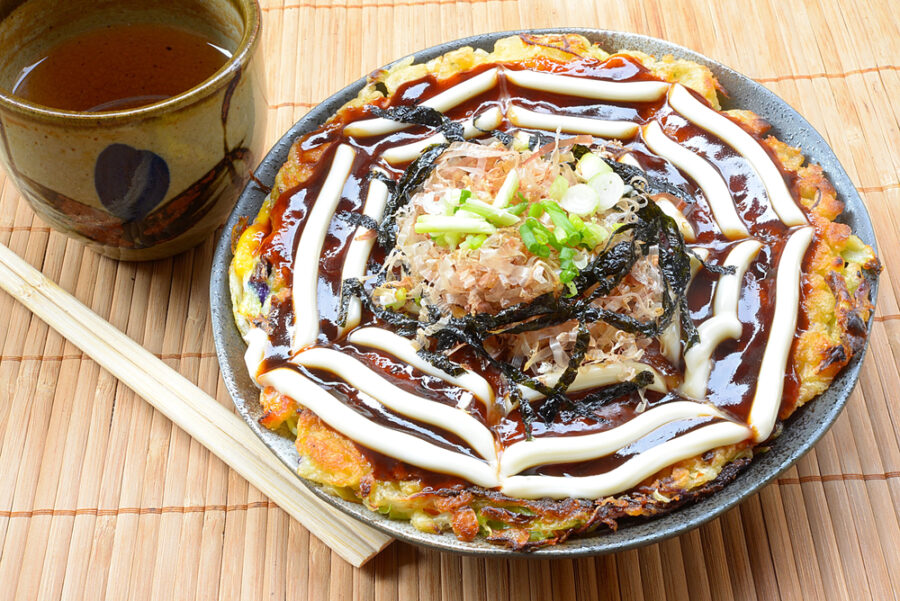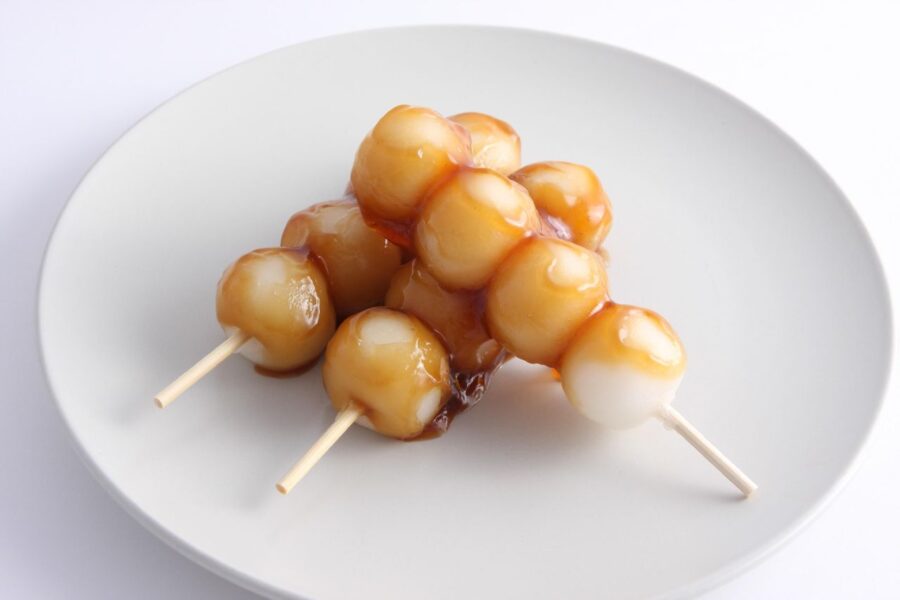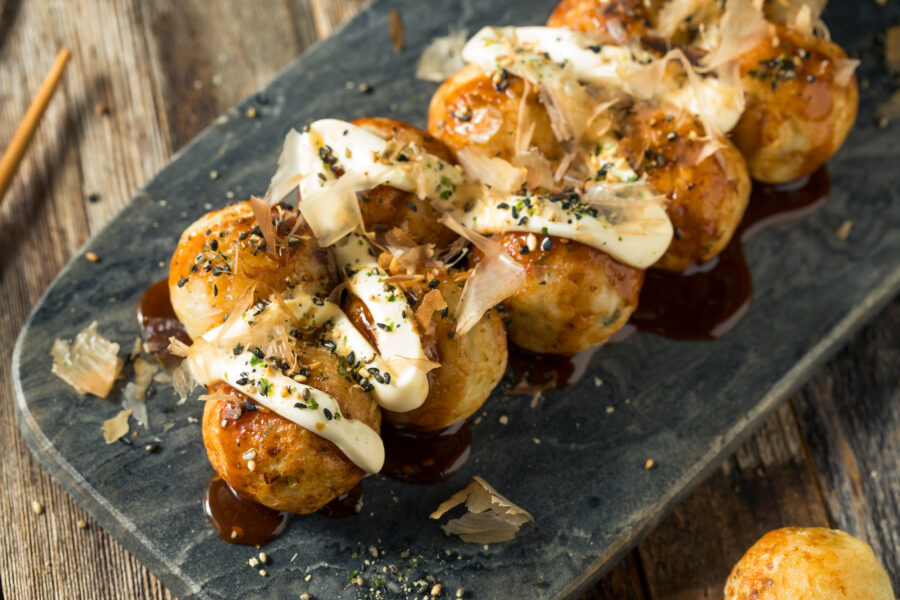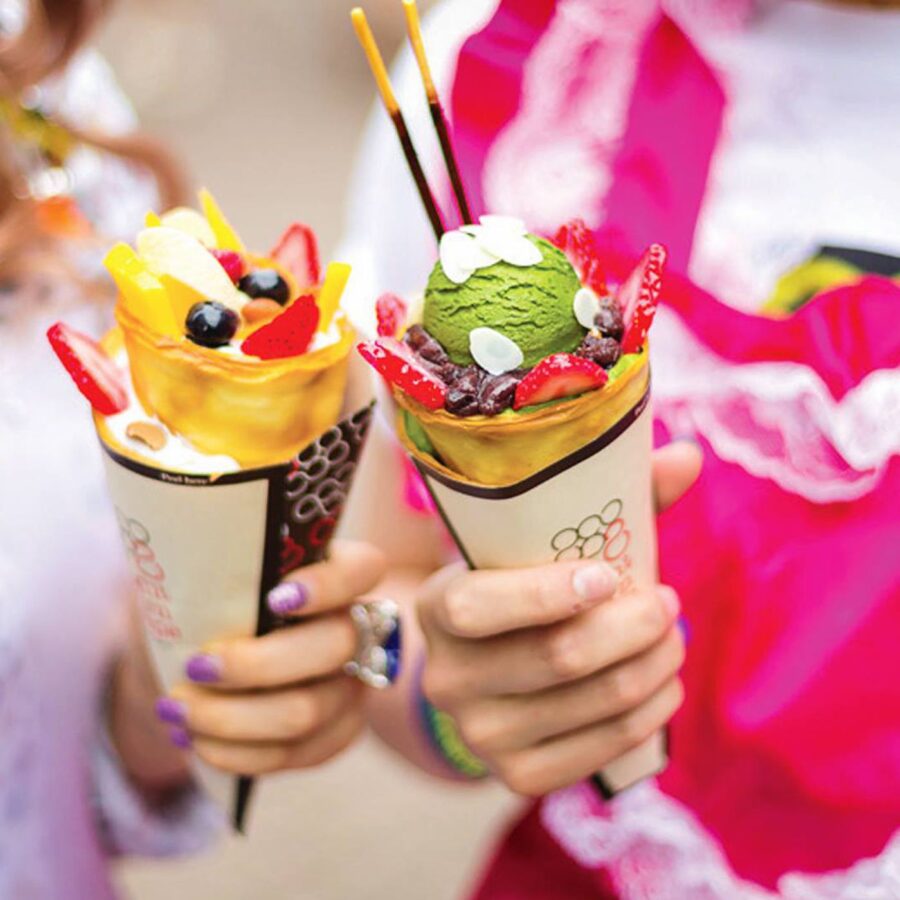 2. Mingle with locals at Izakayas
Izakayas are a fun and casual way to immerse yourself in Japanese culture and meet some locals. Most guides will translate izakaya as "pub" or "tavern", but it doesn't really fit neatly into either of these definitions. Izakaya are different from bars in that diners are always seated and there is little opportunity for interaction with other customers. While drinking is a big part of it, there's also a constant stream of (shared) dishes. It's hard to classify the food other than "generally goes well with alcohol". In fact the menu can be so diverse that it can be a chance to try some dishes you haven't tried before.
They are one of the most common restaurants in Japan and a popular spot for friends or coworkers to meet up. Izakayas are easily found around train stations and entertainment districts. In these casual establishments, always filled with the sounds of conversation and laughter you'll surely have a night to remember.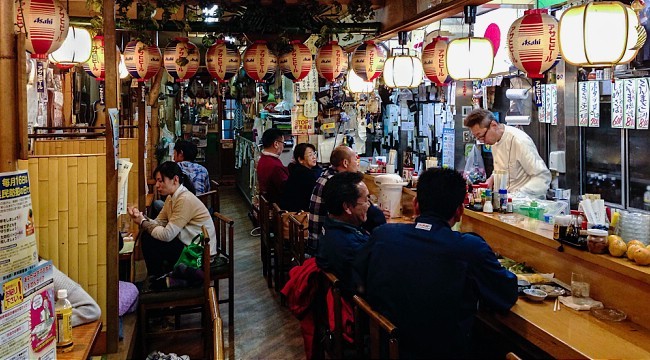 3. Visit local and fish markets
They are colorful, busy and delicious! Visit Tsukiji's Outer Market in Tokyo or Nishiki market in Kyoto, and you won't be feeling indifferent. In these markets you will find historic lanes and alleys packed with a colorful array of shops and small restaurants – not to mention atmosphere and charm to spare. Visiting a local market with an expert can really provide you an immense insight into Japanese food and culture. Also, here you can try fresh and processed seafood and buy culinary supplies like professional Japanese knives – a perfect souvenir or a gift for every foodie out there.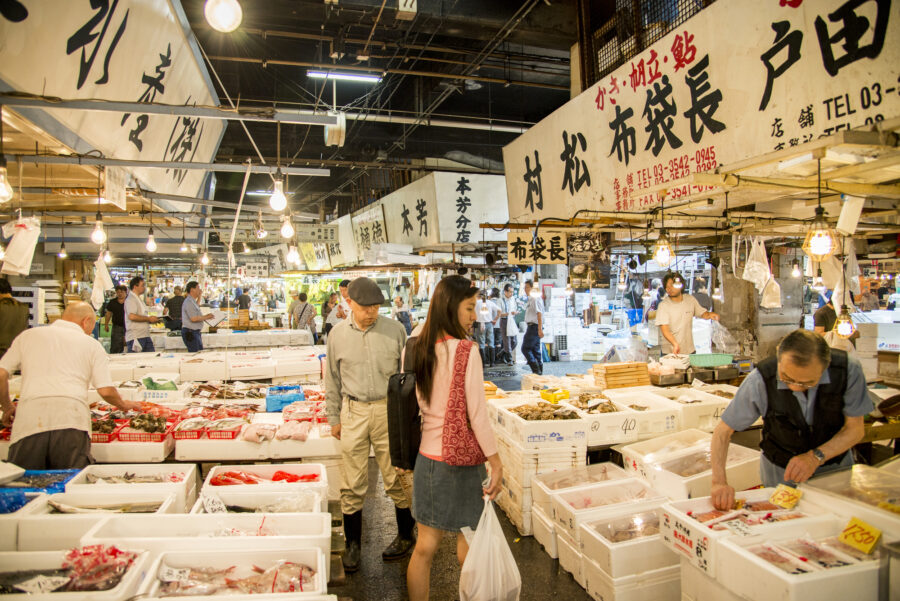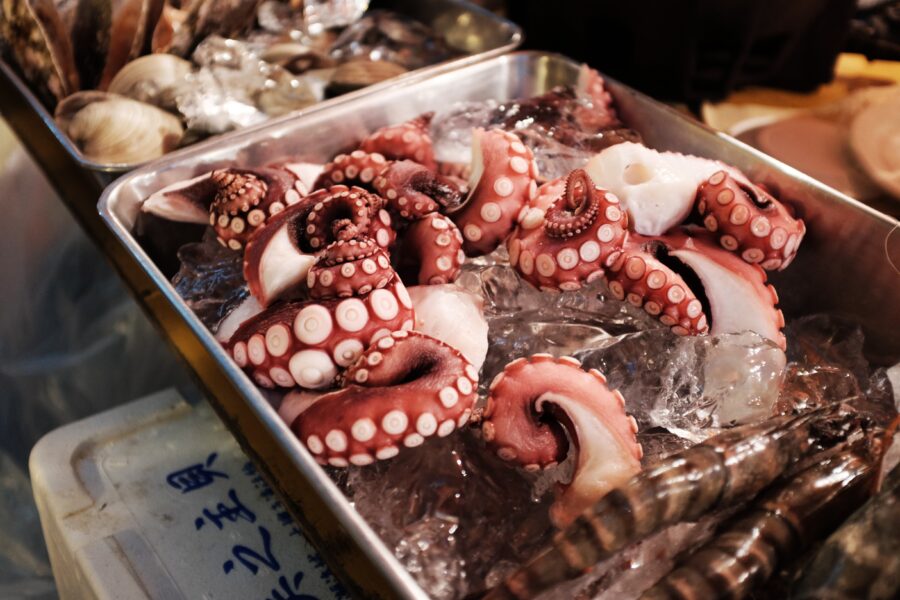 4. Try world's best sushi
Of course, Sushi is a dish that anyone visiting Japan should try! Sushi has become a representation of Japanese food around the world and many visitors to Japan come seeking it during their travels. t probably doesn't come as a surprise that the Japanese metropolis is home to the largest number of sushi restaurants in the world (over 3,000!!!) There are sushi restaurants that fit all kinds of needs, and every area of the city is filled with famous restaurants selling the classic Japanese dish.
Sushi isn't just about flavor. It is about the balance of flavor. The fish must complement the rice and vice versa. If sushi lacks balance, it is not good sushi. When sushi is balanced, it is considered oishii or "delicious". For an introduction to the art of sushi in Japan – watch Jiro Dreams of Sushi, the story of 85-year-old Jiro Ono, considered by many to be the world's greatest sushi chef.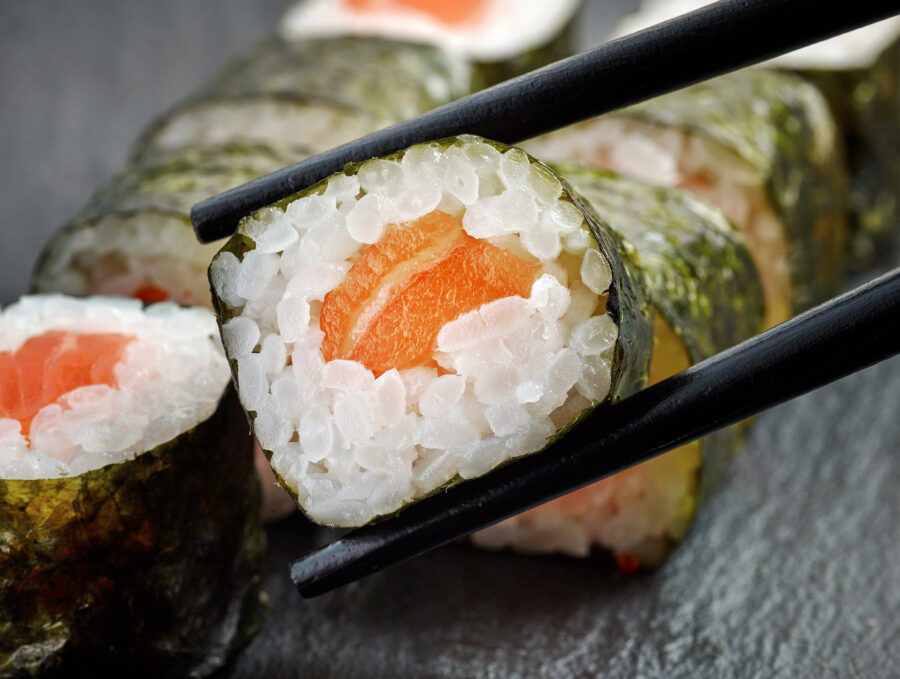 5. Go for sake tasting&visit breweries
Since ancient times, sake has played a vital role in the everyday lives of the people. It even earned the nickname of "drink of the gods". And the Japanese love their sake just as much as the western people love their beer and wine. Japan's most famous alcoholic beverage, sake's subtle taste comes from a combination of local rice, pure water and generations of craftsmanship.
Tokyo is full of places where you can try sake – izakaya, sake bars, restaurants, bottle shops. All of these stores occasionally hold sake tastings, but there are also several regular sake events in Tokyo. Such includes Craft Sake Week in spring, the Japanese Sake Fair in June, and Aoyama Sake Flea at various points throughout the year. Plenty of breweries (the oldest of which is over 800 years old) are represented at each one. If you're interested in how sake is made, you can go on a tour to sake breweries. Go to behind the scenes to meet the people who grow, cook, brew, & create the incomparable Japanese sake. Get a glimpse into this world of passion and tradition—visit family-owned breweries, meet the toji (master brewers). And of course enjoy tastings of artisan sake.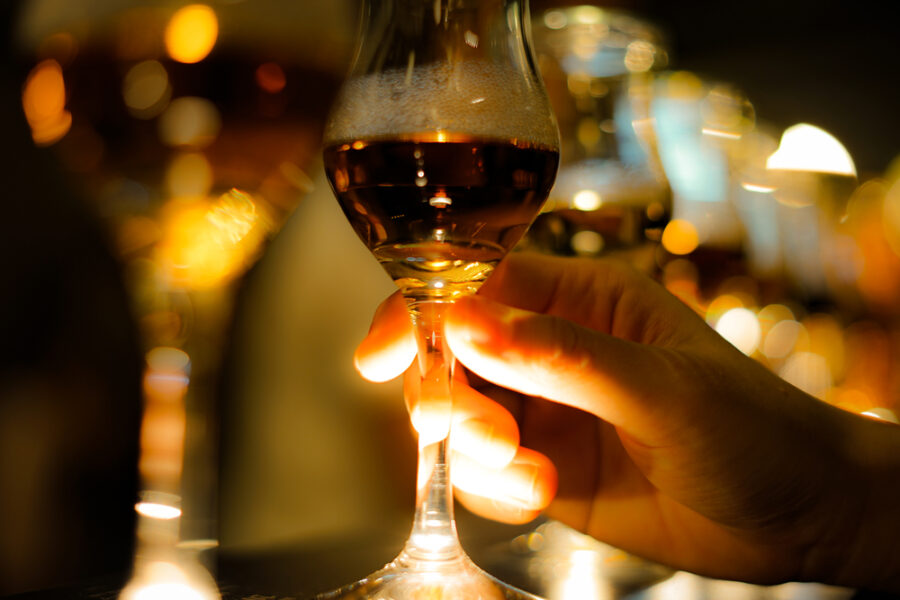 6. Indulge in a dinner prepared by Michelin-starred chefs
Japan is the country with the most Michelin-star awarded cities! In fact, there are 21 in Nara, 117 in Osaka, 135 in Kyoto and 304 in Tokyo!! As a base of comparison, Paris, comes in in 3rd place, after Tokyo and Kyoto, with 134 stars! If you want fine dining, you're in the right country! The excellence of Japanese cuisine is not specific to Tokyo, but is spread across the entirety of the country. Regional flavors, local ingredients, and long-standing traditions curate a diversity of encounters as the island country is explored, making Japan a complete adventure for those who appreciate flavor.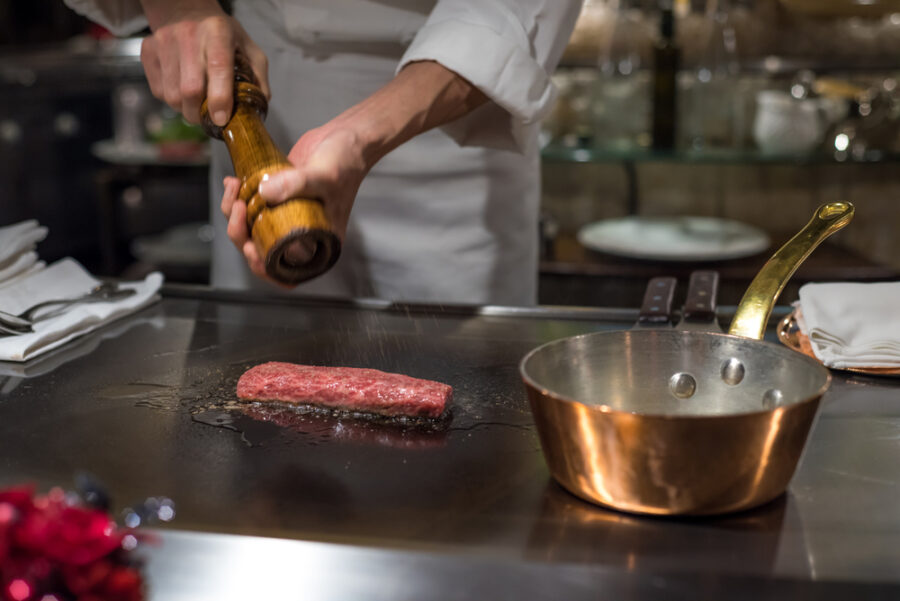 7. Try Kaiseki – the world's finest meal
To the outsider, kaiseki appears to simply be a multi-course Japanese dinner made up of beautifully plated dishes. But there's so much more to this meticulously prepared, exquisitely served and, usually, very expensive meal. Japanese cuisine itself is a message. Kaiseki communicates that message to customers through its presentation. The most important aspect of kaiseki is its seasonality. The finest kaiseki meals are an expression of both time and place.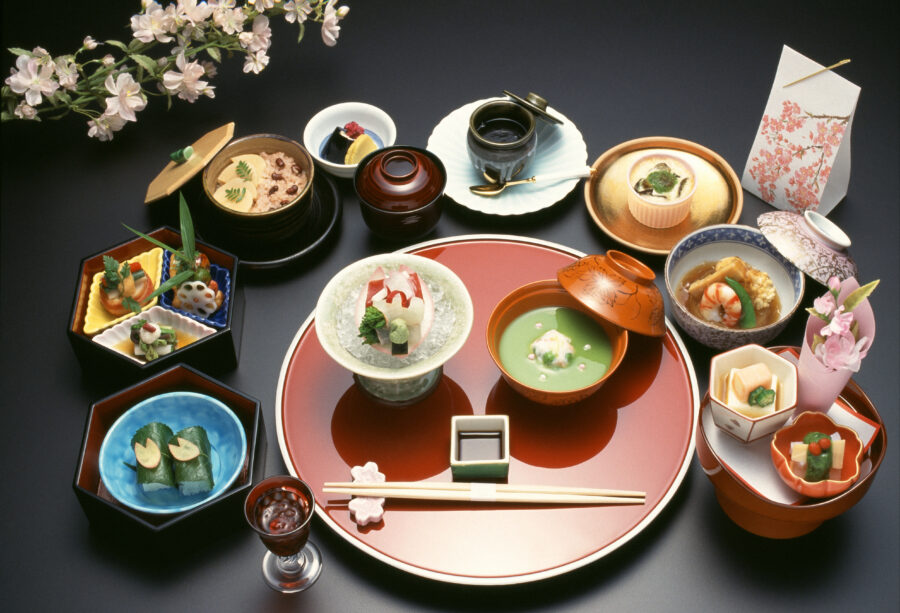 8. Take part in a traditional Japanese Tea Ceremony
As much as Japan can seem a modern, even futuristic destination at times, it's still a country with enduring traditions that easily fascinate international visitors. One such custom is the Japanese tea ceremony, a ritualistic activity that is an art form all to itself. Known as the Way of Tea, the custom is a ceremonial serving of matcha green tea within a traditional tearoom. The tea ceremony is in many ways a microcosm of the Japanese sense of omotenashi. Omotenashi translates to look after guests wholeheartedly. An excellent example of China and Japan's historical, cross-cultural pollination, the tea ceremony is an extension of Zen Buddhism and a tradition that has been followed for more than a millennium. It's well worth taking the time to attend a tea ceremony in Tokyo in order to learn more about its fascinating heritage.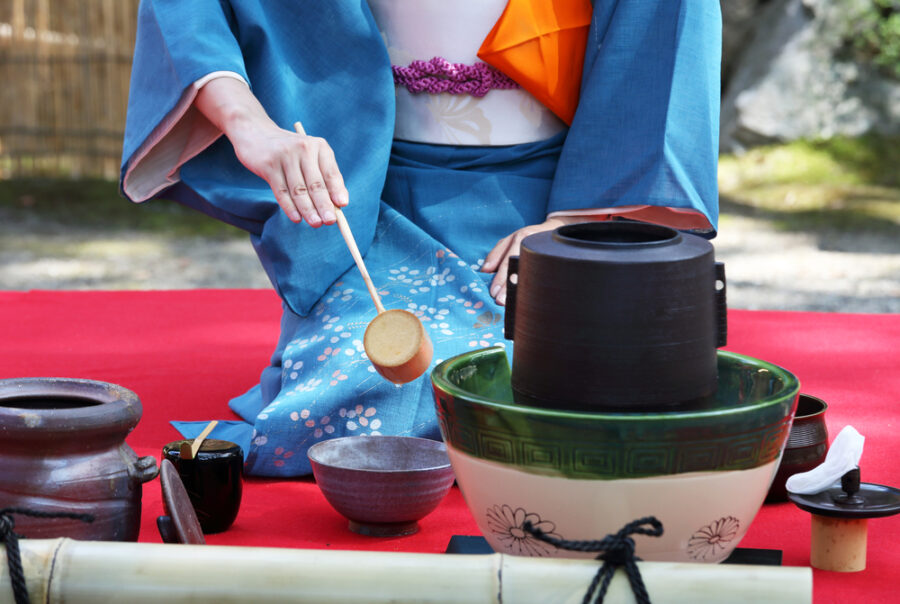 9. Have an unforgettable dinner with Geisha
The typical duties of a geisha include entertaining their guests with games, conversation, and wordplay; performing song, dance, or an instrument; and serving drinks — as well as drinking with the clientele. In fact, geisha are famed for their ability to drink the average person under the table. At a geisha dinner experience, tourists can enjoy the best of traditional geisha entertainment in a comfortable setting. A geisha dinner is the highest form of cultural entertainment and hospitality in Japan. It is divided into three main portions.
The first is dinner, typically a kaiseki ryori meal, the traditional Japanese equivalent of haute cuisine.
Following dinner, you'll have the opportunity to enjoy a performance of song or dance. This may include the playing of traditional Japanese string instruments such as the shamisen and koto or taiko drums. Or the stage performance of an elegant dance called Nihon buyo, which is derived from Japanese theater arts including kabuki and noh.
The final portion of a geisha dinner is the ozashiki asobi, or traditional party games. The games are simple and easy to play in pairs or small groups. Often accompanied by a geisha playing the shamisen. Ozashiki asobi games are unique in that they are so old that they are no longer played by most modern Japanese people.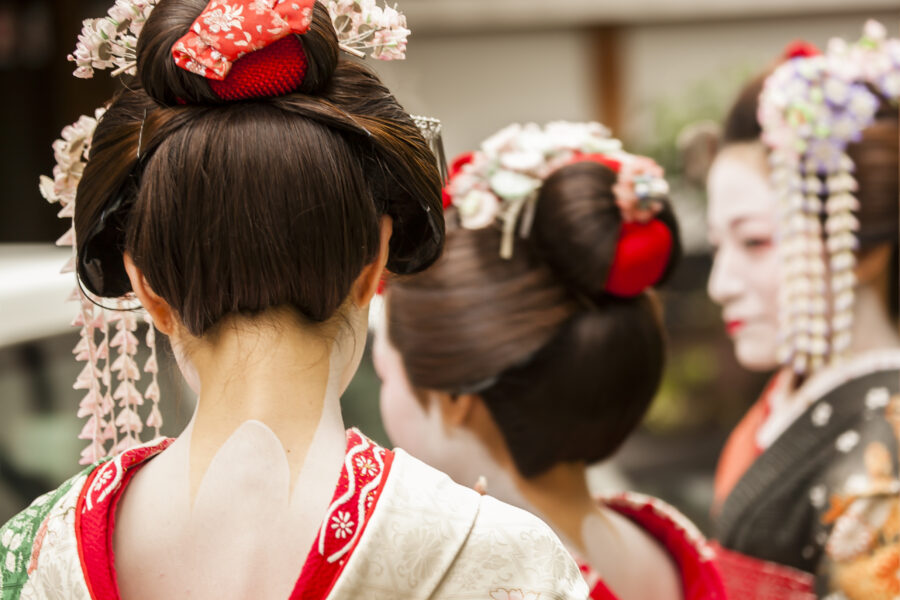 10. Learn Japanese cooking techniques in private classes
When you experience Japanese food, you'll probably want to learn to make some of these dishes yourself. Surprise your friends and family back home and learn to make sushi, soba noodles, ramen, etc. If you love to cook, hone your cooking skills at some of the top-rated cooking classes.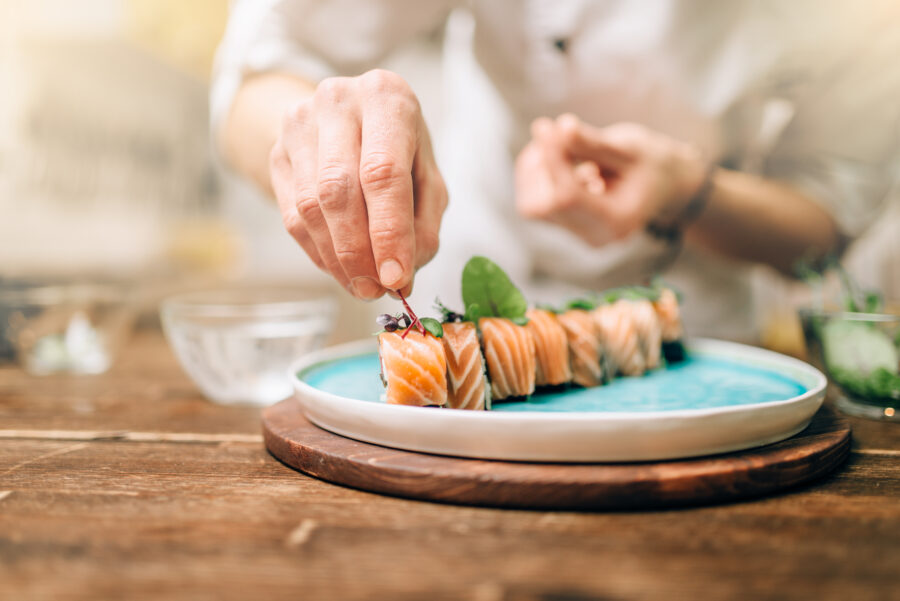 Are you ready for a gastronomic adventure?
We can create any type of gastronomic tour in Japan you want!
Let us know your preferences, dietary restrictions, sights you would love to see, and as many details as possible
and we'll tailor a perfect trip to Japan for you!