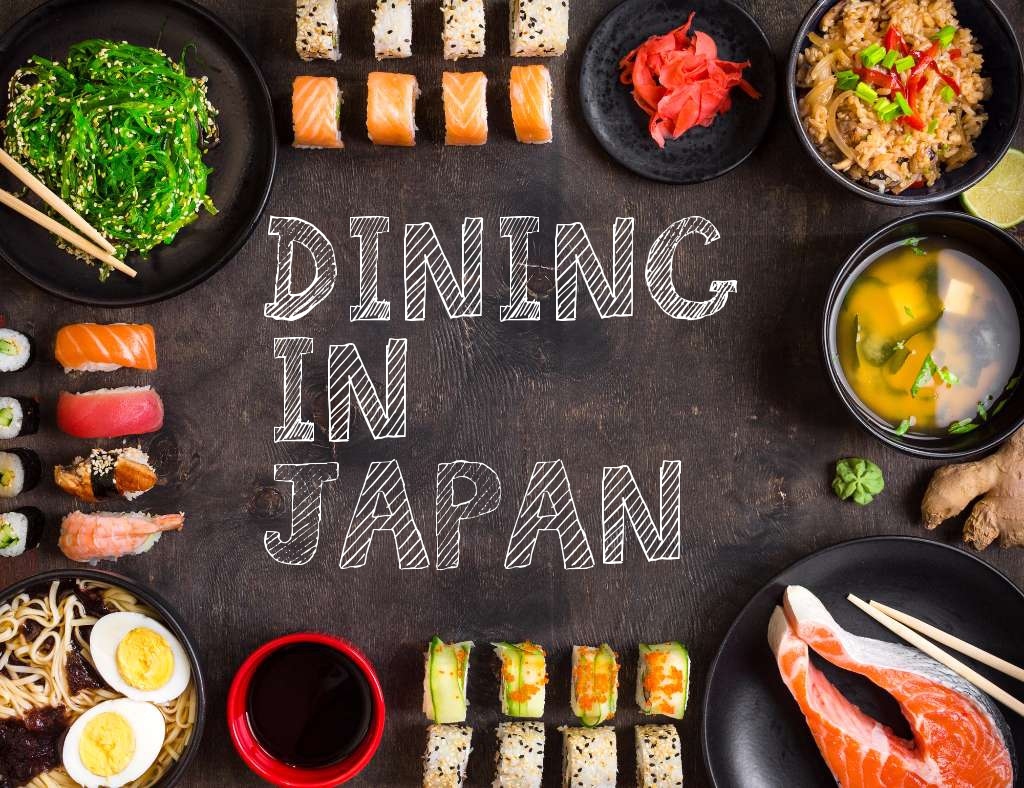 Japan's Dining Experiences You Don't Want to Miss
Japan's dining experiences are something that one should not miss while visiting Japan. Here are our top picks for the perfect night out for all food lovers out there!
List of Must-try Dining Experiences in Japan
Izakaya
An izakaya is a Japanese "gastropub," where people go to casually eat and drink among friends and coworkers. You'll find izakayas in pretty much every city, town, and neighborhood of Japan. They typically serve small tapas-style dishes and are the perfect place to sample a wide variety of delicious Japanese foods.
In addition to izakayas, here are some other dining experiences you shouldn't miss while in Japan:
Depachika
The word means "department store basement". If food interests you at all this is a must-visit. Depachika food halls are renowned for their sheer variety of mouth-watering foods and beautiful displays. You'll find depachika throughout Japan, in almost any department store's basement.
Kaiseki
To experience Japanese cuisine in its most refined form, splurge on a multi-course kaiseki meal. Kaiseki cuisine revolves around the seasons and features seasonal (and typically local) ingredients.
If you're staying in a high-end ryokan (Japanese inn), your stay will most likely include a kaiseki meal. Otherwise, kaiseki restaurants abound, particularly in cities like Kyoto and Tokyo.
Edomae Sushi
Modern sushi's roots are based in Tokyo (Tokyo was formerly known as Edo). And Tokyo remains the world's premier destination to this day when it comes to top-quality sushi. This sushi is a combination of fresh raw fish and cooked rice seasoned with vinegar. However, this is only a single variation within many other types of sushi that exist in Japan. Therefore, to savor sushi in its highest form, splurge on a high-end Edomae sushi experience!
Thanks to the documentary Jiro Dreams of Sushi, Jiro is still best known among non-Japanese, though sushi connoisseurs have other favorites!
Tachinomiya
Less for eating than for casual drinking (with the option of bar snacks), tachinomiya are "stand bars." These casual bars can be found throughout Japan. They are a great place to strike up a conversation with locals over reasonably-priced drinks.
Tsukiji Fish Market
Tokyo's Tsukiji Fish Market is a must-visit for foodies, photographers, and market lovers. It's also an amazing spectacle and the best place in the world for a sushi breakfast.
Non-Japanese food
Japan is home to some of the world's best French, Italian and Chinese restaurants (not to mention excellent Thai, Korean and Indian restaurants). While most travelers prefer to focus on Japanese food while in Japan (and rightly so), it's worth taking a break and seeking out a top-notch non-Japanese meal. Particularly in cities such as Tokyo, Osaka, and Kyoto.
take me to japan