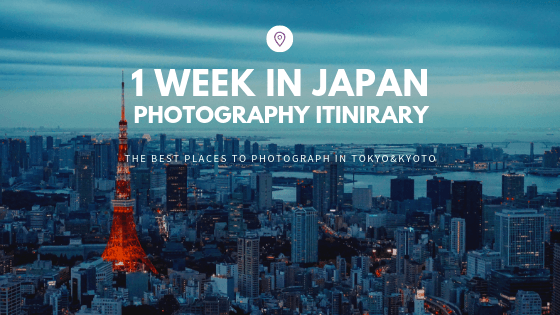 Japan Photography Tour -Guide to Tokyo and Kyoto
Japan is full of vibrant and dramatic scenes to photograph. Variety of ancient and modern in the streets of Tokyo are an endless inspiration. But also, epic landscapes, beautiful sakura, and mysterious bamboo forests will leave you breathless. It's one of those journeys where you will want to come prepared to make the best out of it. For this purpose, we made this one-week mock-up itinerary. Come on Japan photography tour and let photography be your way of experiencing this culture.
Japan Photography Tour Itinerary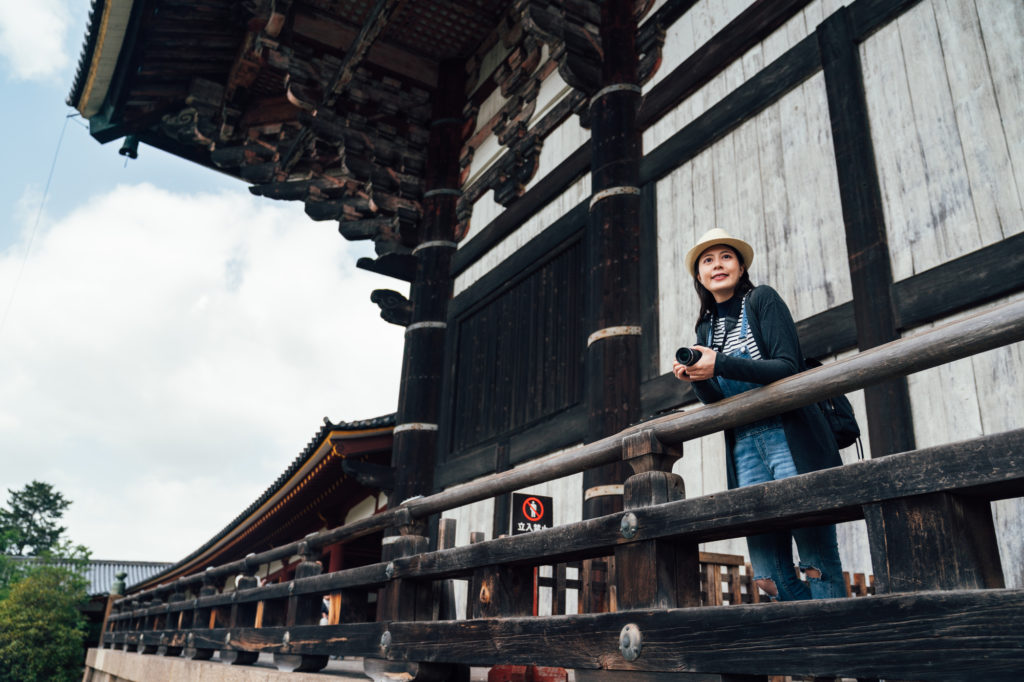 Neon-lit Streets and Hidden Alleyways
First stop, Tokyo – world's largest metropolis. Immerse in Japan's capital city vibe and go straight to Shinjuku. Shinjuku is one of Tokyo's most vibrant wards, and getting lost there is a traveler's dream. Besides, it is probably the place you imagine when you think of Tokyo. Neon lights, busy streets, skyscrapers, and energy galore.
Further, we recommend you go to Shinjuku Golden Gai. It is a maze of tiny alleys and passageways that inspired the movie Bladerunner. It's one of those rare places where you feel like you went back in time. You can explore the old world of Tokyo. It's the exact opposite of Shinjuku's flashy signs and modern buildings.
Next, when you get hungry wander to the nearby Omoide Yokocho. Also known as Memory Lane. Or better yet, for gastronomes out there – Yakitori Alley. It's a street food paradise where you can see and smell the grilling and frying.
Omoide Yokocho consists of several narrow alleyways where you can get a glimpse of post-war Japan. Practice shooting bokeh in these alleys filled with lanterns. Capture the atmosphere and don't forget to try one of the Japanese delicacies.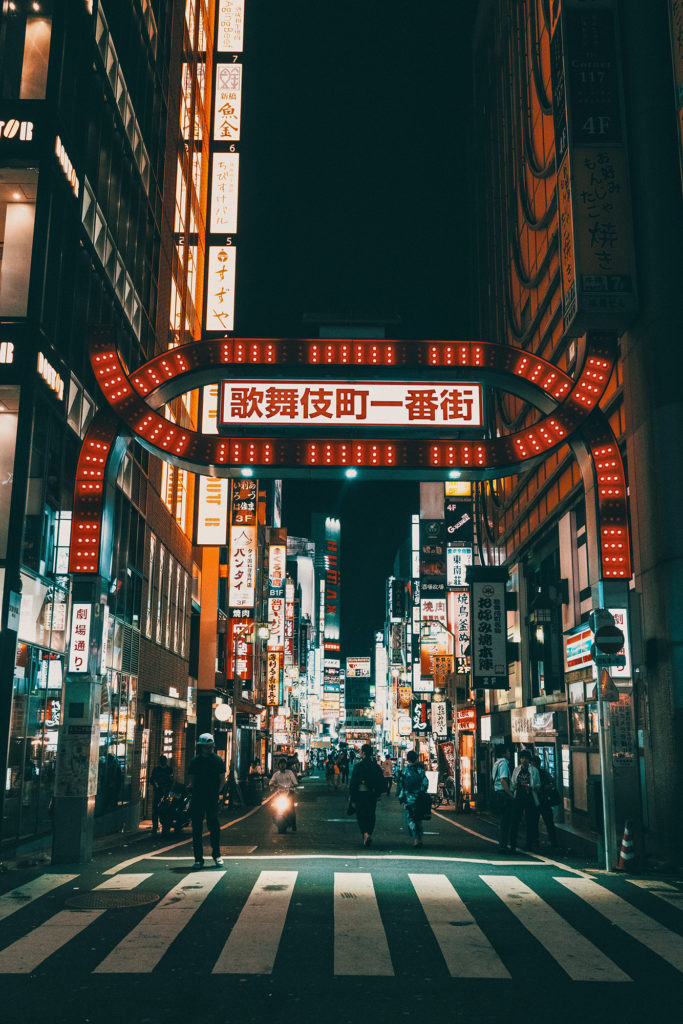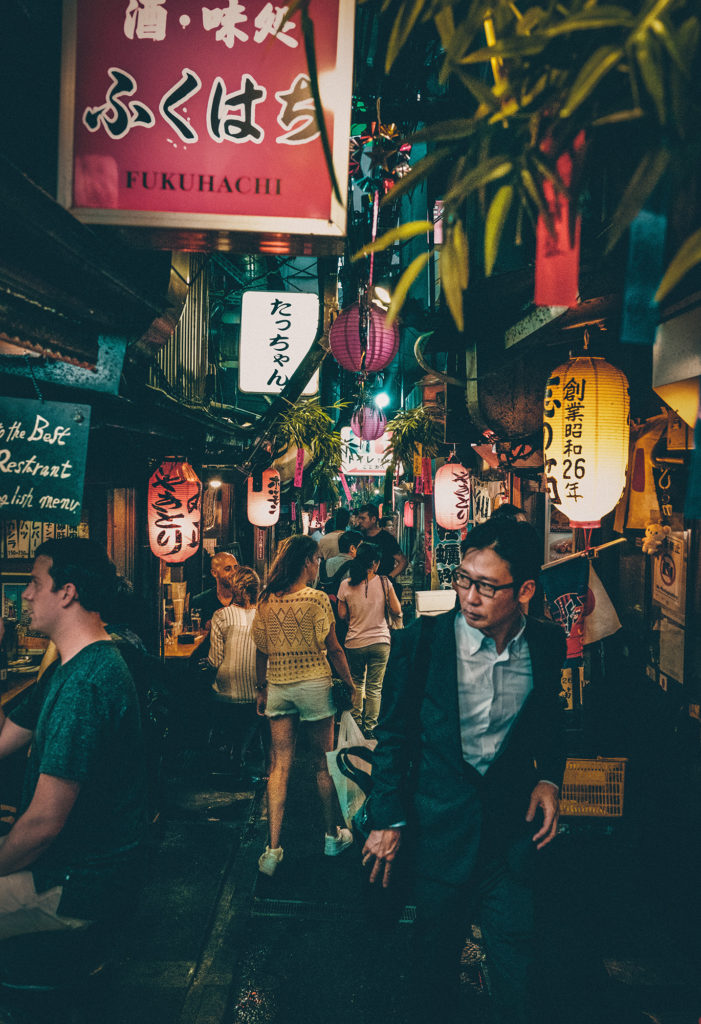 Art & Architecture
Next day, put your indoor photography skills to the test. Shoot the futuristic interior of the Tokyo International Forum.
This exhibition center draws many photographers for its large, glass and steel building. Architecturally speaking, it is a fantastic place, well-lit and it offers many spots to photograph from.
After Tokyo International Forum, go on ahead to the National Art Center which is just a short taxi ride away. Known for the spacious and unique lounge, you'll have plenty of composition opportunities to create. As well as many photogenic exhibitions to enjoy.
Afterward, go to the upscale Tokyo's neighborhood – Ginza. Famous for shopping, it really comes to life during the evening. All the shops turn on their signs on. As a result, Ginza becomes a light spectacle.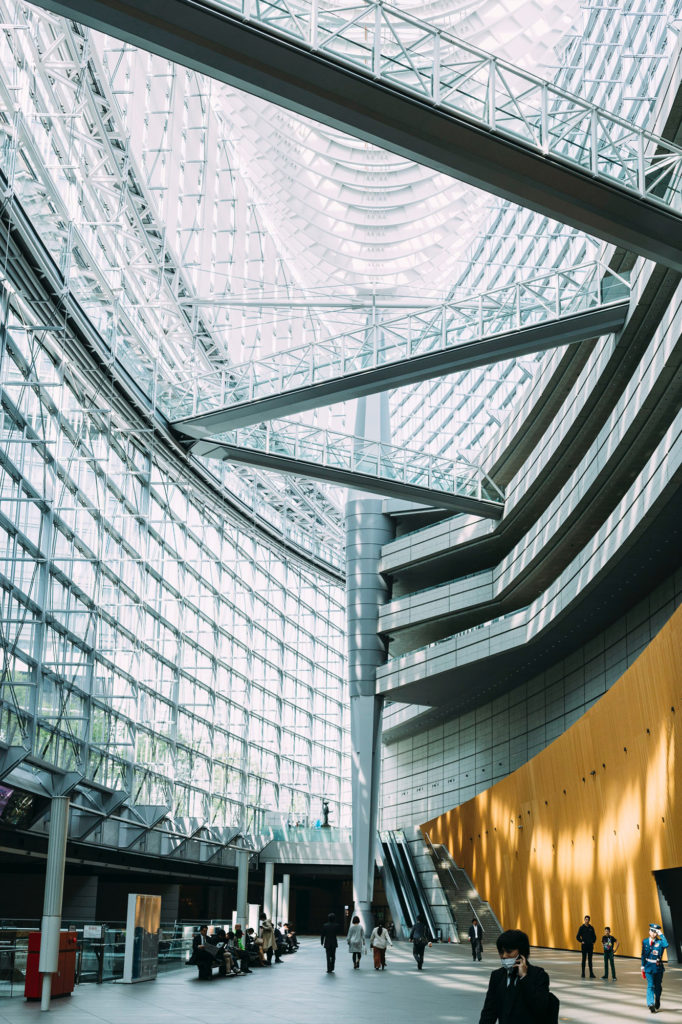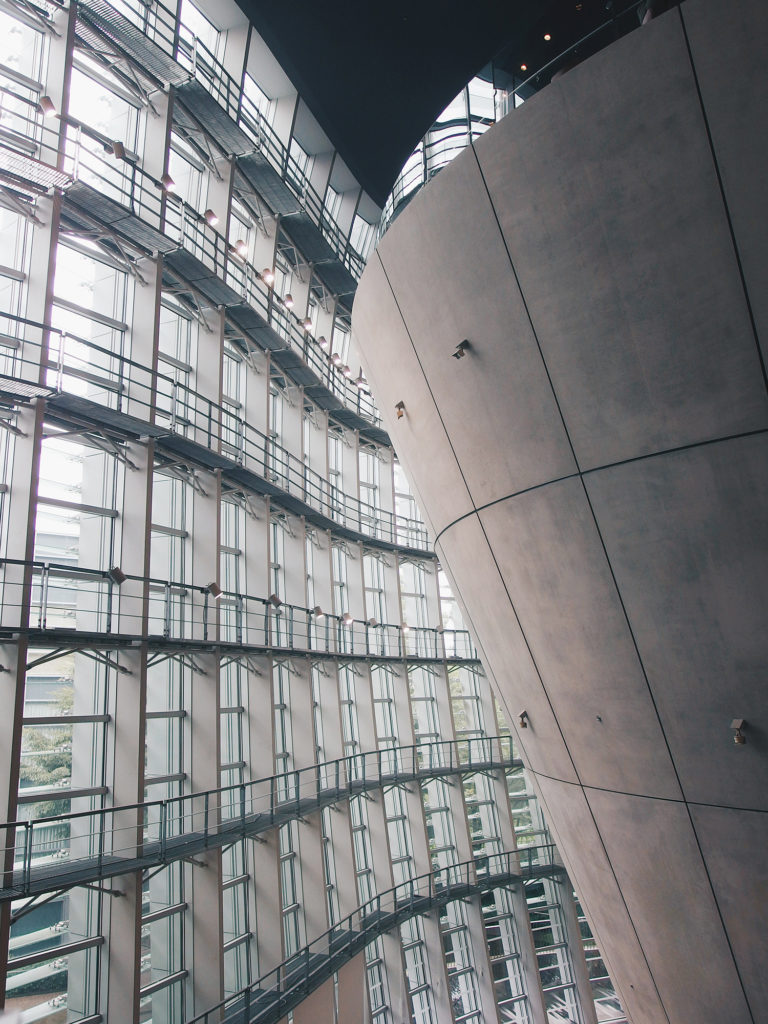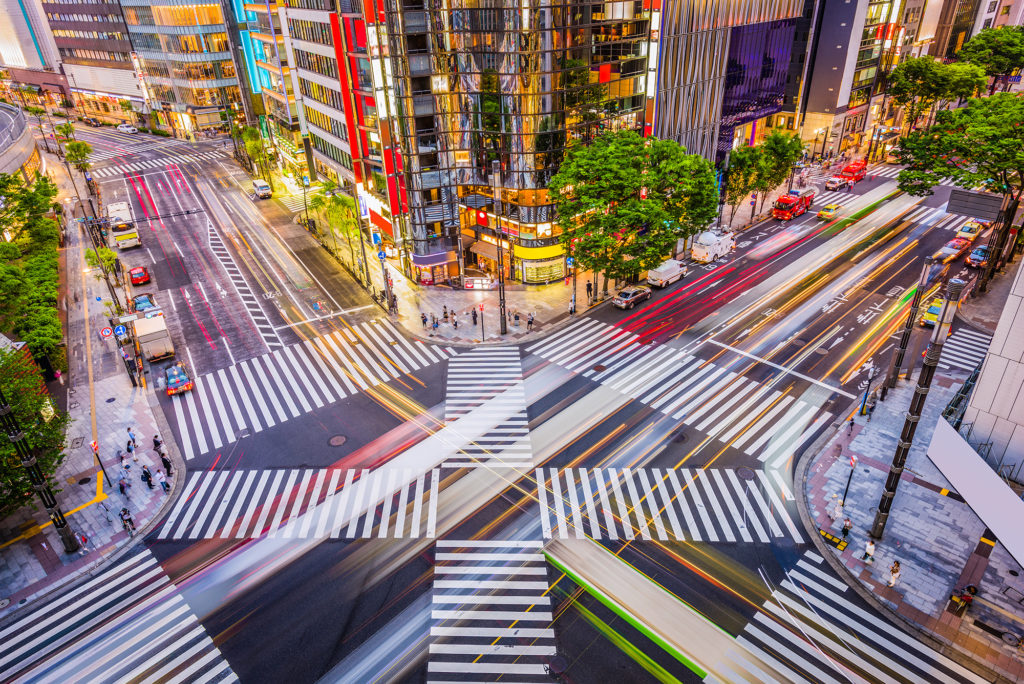 #3 Seafood Tasting and Tokyo's Best View
Visit the world's largest(and craziest) fish market. Tsukiji Fish Market( now known as the Toyosu Fish Market ) is in every guide book about Tokyo. If you have an interest in sushi, seafood or cooking, you're at the right place.

Head to Roppongi's Keyakizaka-dori for a relaxing walk through the ritzy neighborhood. Shoot Japan's iconic cherry blossoms, or if you are there in winter – trees lit up with illuminations.
Catch golden hour at Roppongi Hills Observation Deck. The Tokyo City View observation deck is one of Tokyo's best. You can see the city from all directions and capture the panoramic, modern cosmopolitan. Take your time and just enjoy the view and the experience.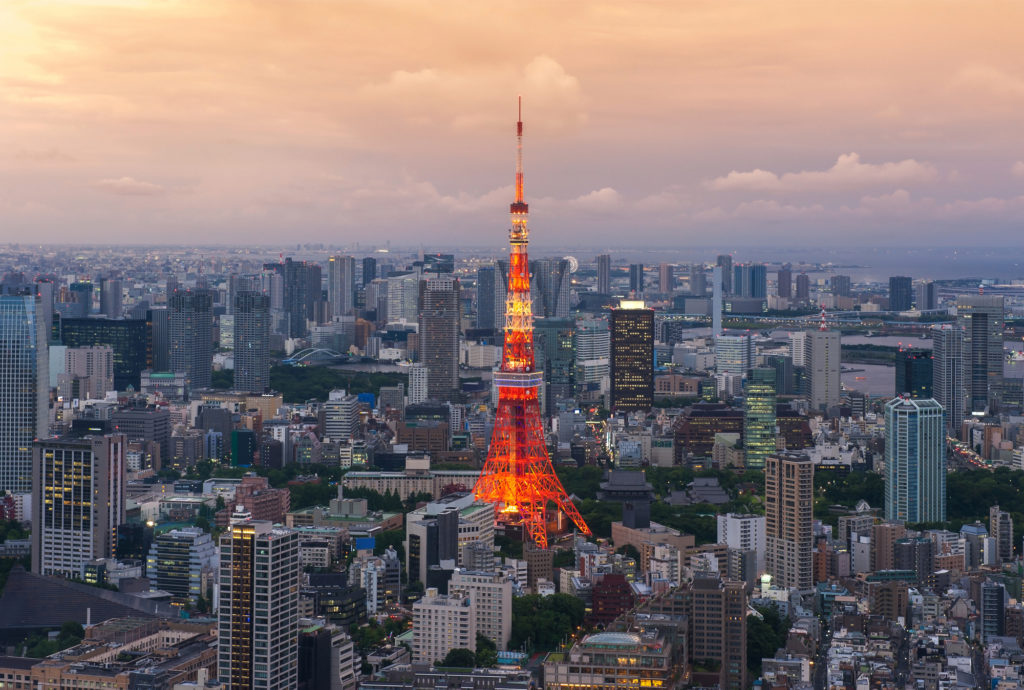 #4 Ancient Tokyo & Shibuya Crossing
You can enjoy the city's history in districts such as Asakusa.
Explore the historic surrounding area, as there are some beautiful examples of old Tokyo to be discovered! And the beautiful Hozomon Gate, bright Nakamise Shopping Street, and the classic Senso-ji Temple are just some of them. If you are here in Spring, you'll be thrilled to see many cherry blossoms around you.


In the evening, practice slow shutter and night shots at busy Shibuya Crossing. Shibuya crossing is the busiest intersection in the world. It is
a giant beating heart of Shibuya and you have many photo spots to capture it.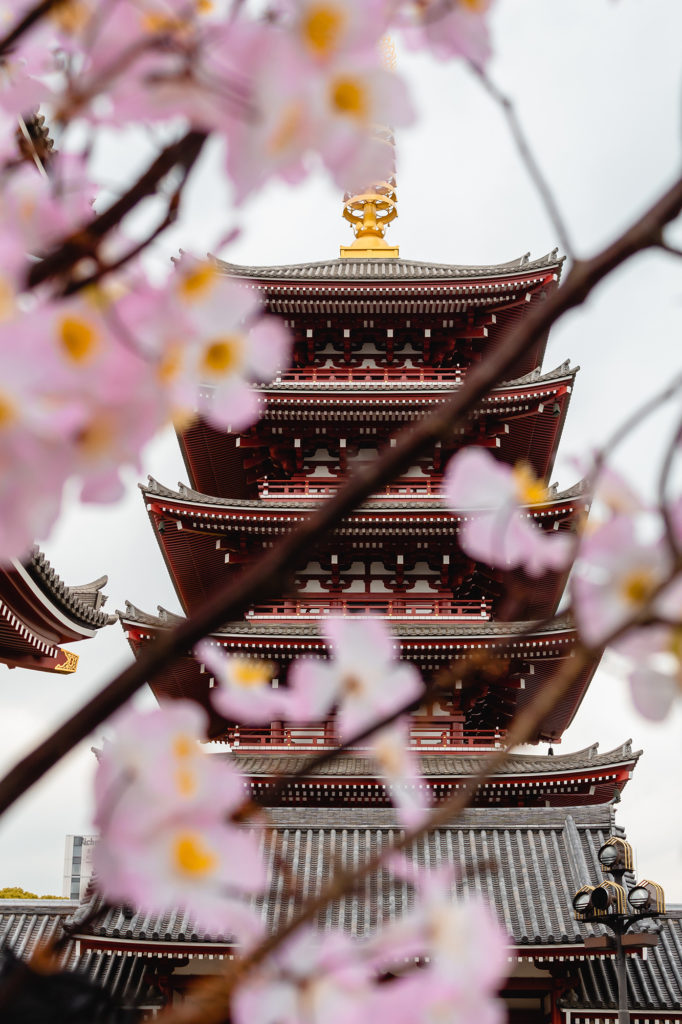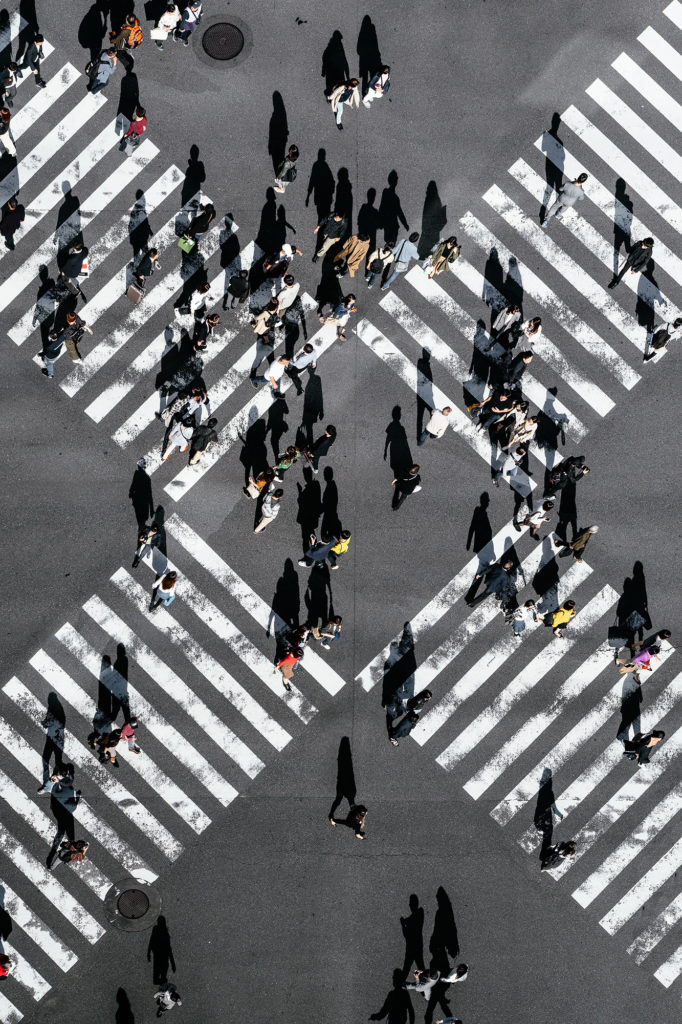 #5 Charming Neighborhoods of Kyoto
Next stop, Kyoto – mysterious old capital of Japan. Take the fast bullet train from Tokyo and go to the nation's cultural capital. Stay in a ryokan, traditional Japanese Inn for the ultimate experience.
Start your day on another famous seafood market, Nishiki market. It has been the best spot for street food for centuries since it opened in 1310.
After good breakfast head to the single most atmospheric street in all of Kyoto, Pontocho Alley. It is considered to be the most beautiful street in Kyoto. Paved with stone pathways, traditional houses and one of a few the area that still runs geisha meiko houses. If you are in spotting a geisha, this is the place to be.
For the end of the day head on to Yasaka pagoda, an impressive 5-story temple for some stunning sunset shots.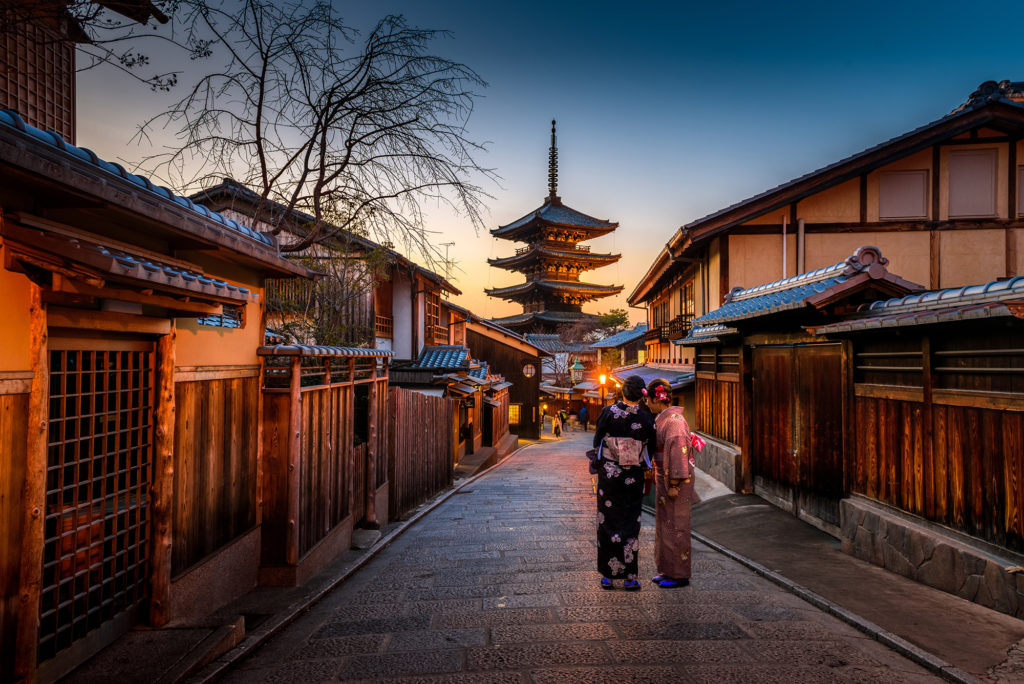 #6 Arashiyama Bamboo Forest & the Famous Fushimi Inari Shrine
Next day, train your lens on the lines of swaying bamboo trees in Arashiyama's atmospheric bamboo grove. Wake up early to be there before the crowds and to catch morning sun rays.
Reserve your afternoon for shooting one of the oldest shrines in Kyoto. The famous Fushimi Inari Shrine is one of the most photographed attraction in Japan. 5000 vibrant orange torii gates make seemingly endless maze-like path up to the mountain. Also, don't forget to let go of your camera for a bit and enjoy the calmness and moment you're in.