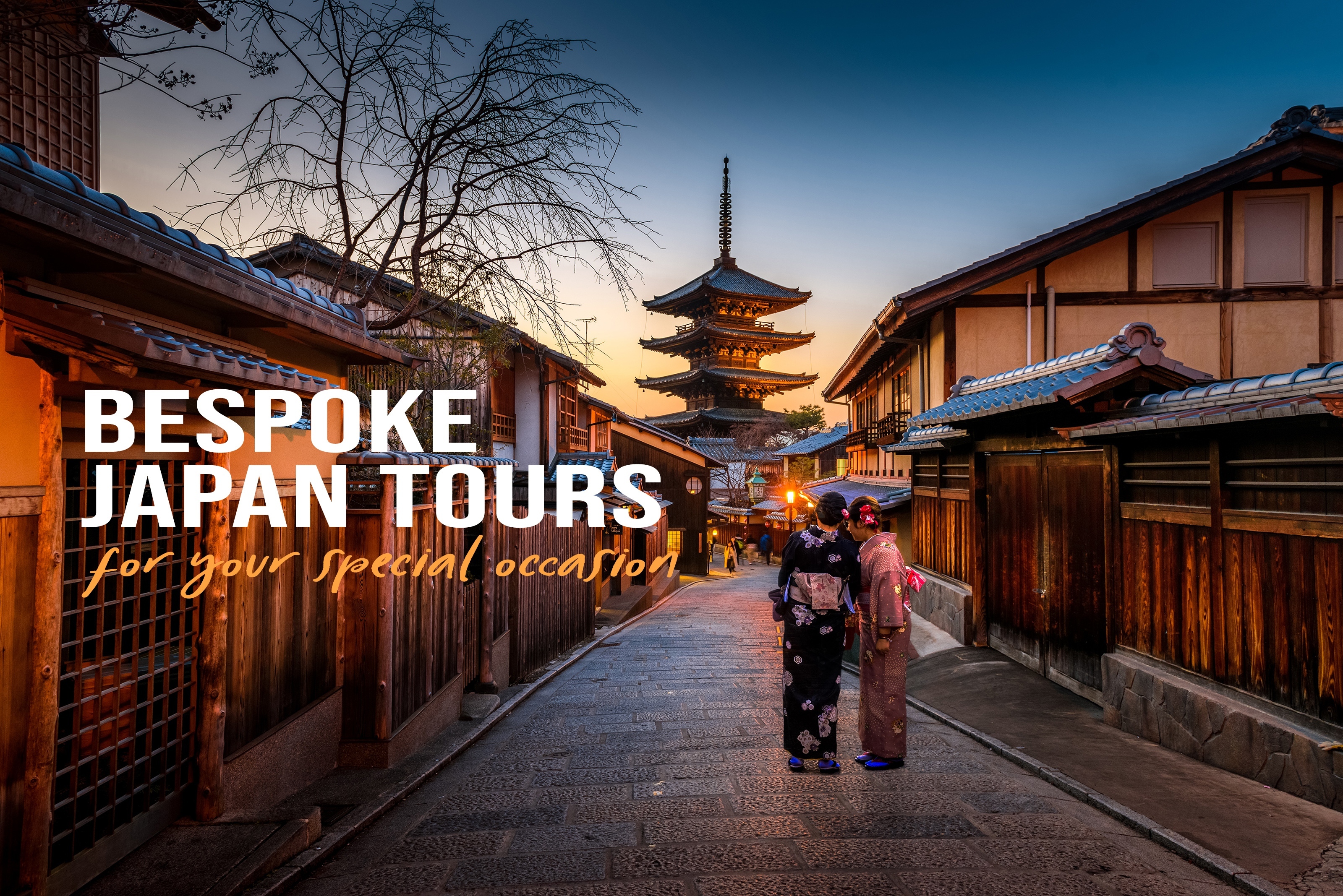 Bespoke Japan Tours for Special Occasions
Cherry blossom trees, ancient culture, rich tradition and plenty of breathtaking landmarks. This island country, with over 6,800 islands and four mainland areas is home to 127 million people. That makes it some of the densely inhabited countries. With its capital city, Tokyo is the largest city in the world. With plenty to offer, bespoke Japan tours will be your best choice to fully immerse in this culture.

Japan – A Fusion of Ancient Traditions and Modern Life
This East Asian country is a perfect mixture of urban and quiet. From volcanoes to forests and beaches – Japan has it all. Travelers can enjoy breathtaking scenic national parks, with some of the richest flora in the world. Some of them are Mount Fuji, Nikko National Park, exotic Kerama Shoto, and fairytale-like Yoshino Kumano National Park. If you are an adventurer, you'll find many places ideal for hiking.
With one of a kind architectural style and long history, the country attracts tourists from all around the world. And that is for a good reason. Visit some of the most attractive historical landmarks from Imperial times. There is the Imperial Palace in Tokyo, the primary residence of the Japanese Emperor and Kyoto Imperial Palace. In addition, there is Temple City, The Golden Pavilion from the 14th century. Then Osaka castle dating from the 16th century and The Atsuta Shrine.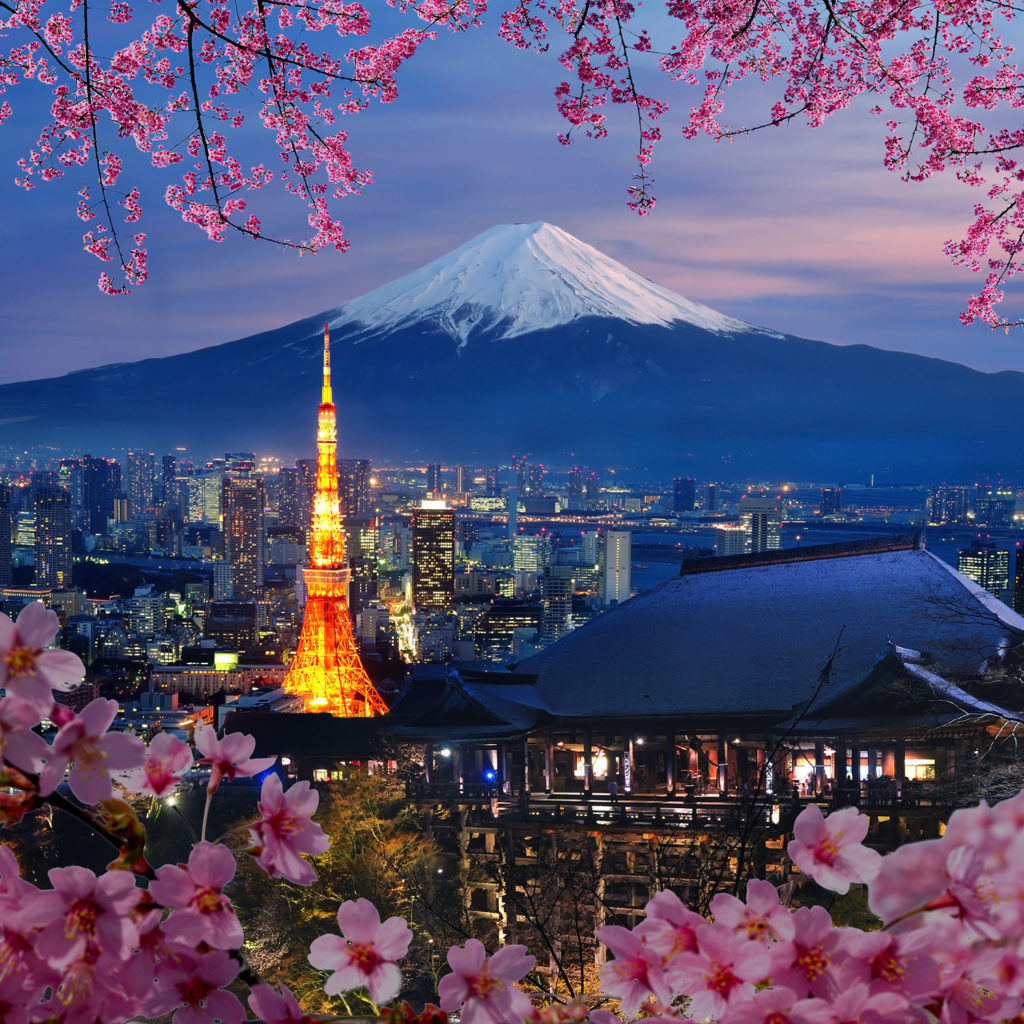 On the other side of the spectrum, you have modern Japan. The National Museum of Emerging Science and Innovation, TeNQ and few more museums where you can see the newest technology achievements. In addition, some of the largest global brands come from Japan. So there are plenty of brand exhibition museums. Such are Kawasaki Robostage, Toyota Museum or Toshiba Science Museum, where the curious can learn more about the newest innovations.
Perfect for a family trip!
There are also so many places your youngsters will adore. The famous Ghibli Museum and Akihabara District, Tokyo Disneyland, Ueno Zoo or Kidzania are just some of them. Furthermore, Japan is famous for amusement parks where you'll have the most amazing roller coaster ride!
In the end, the land of anime, technology, and fast life is also known for great cuisine. Just wait till you try one of the Japan delicacies! Their cuisine is known all around the world, which is why traveling here is great for gastronomes out there.

WHAT DO WE OFFER?

Traveling changes us. Every time we go someplace new, we expand our horizons and gain new experiences. This is why the land of variety, Japan, has become one of the top destinations for travelers and groups around the world. If you are interested in exploring Japan with loved ones, contact us and we can make your travel the most pleasurable experience.
Bespoke Japan Tours for Special Occasions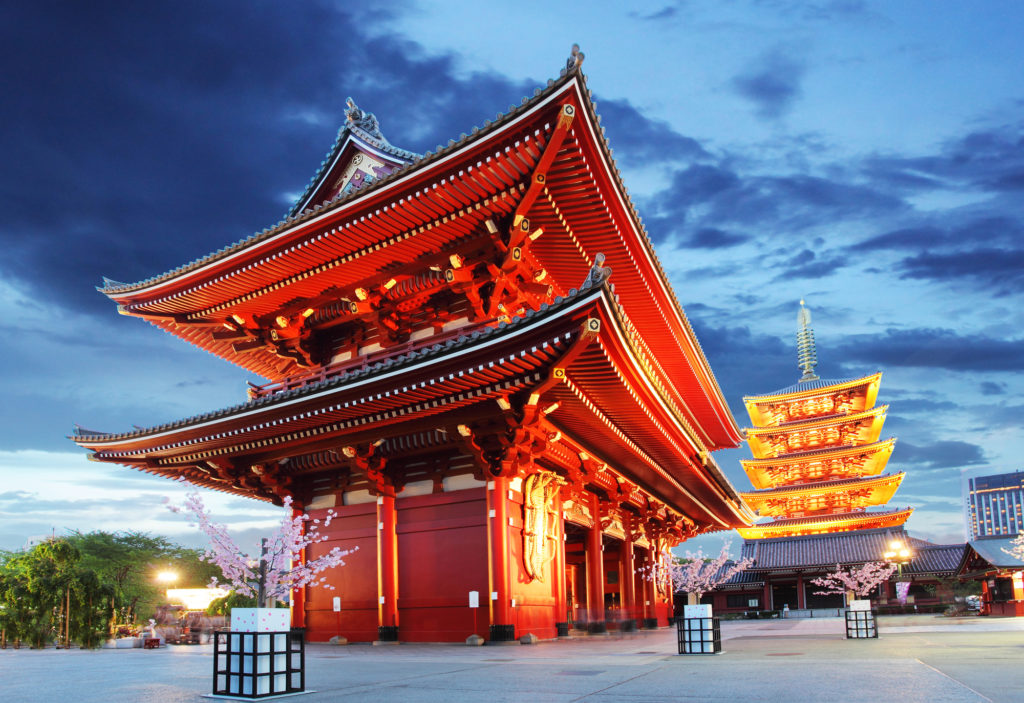 What many groups encounter when traveling to foreign countries, is lack of time necessary for the proper organization. Especially for important occasion and events, such as weddings, birthdays, anniversaries or holidays. This includes problems with accommodation and transportation, especially for larger groups. Also trouble of finding pieces of their culture and religion abroad. And the trouble to connect with communities abroad, which would support these events. We cover all holistic aspects of the travel necessary for ceremonies such as baptism, putting wedding wows or ceremonial prayers. Apart from these main issues, groups and individuals can encounter a variety of minor obstacles. From problems finding traditional cuisine restaurants to decorations and clothing.
We are here to help you have the best time of your life in Japan!
What we offer is traveling in your comfort zone, as our company takes on successfully many trips for different cultural groups. We know the importance of cherishing tradition and heritage. Which is why our main goal is to make your trip completely worthwhile. It is our task to combine all that Japan has to offer with your background, religion, and culture. This means organizing a trip to Japan to completely suit you and the occasion you are traveling for. Accommodation and transportation included. Moreover connecting with religious communities and managing little travel details so you, your family and guests can fully enjoy your stay.
Bespoke Japan Tours #1: Jewish Group Travel
Are you considering Japan as your next family trip destination? Would you prefer your visit to be a mix of modern Japanese adventure and cherishing Jewish tradition? You are in the right place. We have a unique programme designed especially for Jewish groups and families. We handle many first-time family visits and we know how to make the whole journey the most pleasant for everyone you are traveling with.
Whether you are traveling for special occasions such as religious celebrations, anniversaries and wedding. Or you just would like to explore the country. We can enrich such occasions with fun things to do while in Japan. Organizing family events abroad, especially if these include religious ceremonies, can be a bit tricky. But, we are here to help you enjoy the trip to the fullest! The combination of Japanese culture and Jewish tradition, which are the base on which our programmes stand on, covers the organization of Bat and Bar Mitzvah in Japan, destination weddings, anniversaries, birthday parties and much more.
Jewish history in Japan
The Jewish community has a long history in Japan. The country has three synagogues. The oldest one dates from the end of the 19th century and is located in Nagasaki. The other two in Tokyo and Kobe, both from the 20th century. Besides the Jewish Community of Japan located in Tokyo, there are also two Chabad houses in the city. As well as a couple of restaurants serving traditional Jewish and Israeli dishes. Food can sometimes be one of the main problems Jewish families face when traveling to Japan. But fortunately, we know a few kosher places that serve delicious traditional meals.
Japanese themed Bat and Bar mitzvah? Sure!
Traveling abroad for Bar and Bat Mitzvah is becoming more and more attractive to families. It makes doing mitzvot memorable and whole event for the celebrant and their family a lovely family adventure. The Land of the Rising Sun has a lot to offer. When traveling abroad for such a special occasion, we can help you get the best of both worlds. Combining special tours around the country for your family with your desire to commemorate such a special day of commitment to mitzvot here, in Japan.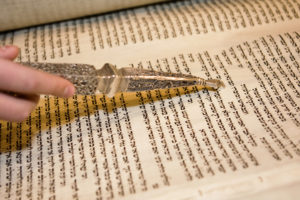 The Jewish community in Japan has made it easy for families to plan Bat and Bar Mitzvah in this country. They organize all important events and services for Jewish families and groups.
Traveling abroad for the celebration of these already important, once in a lifetime events. And they can become even more unforgettable and unique. Thanks to travel tour around the country and the warm and welcoming atmosphere this congregation offers. If you wonder if all religious services will be available, be assured that this community provides everything you need. There is a possibility of having the Havdalah service in their building in Tokyo.
Bespoke Japan Tour #2: Destination Wedding

Getting married under cherry blossom trees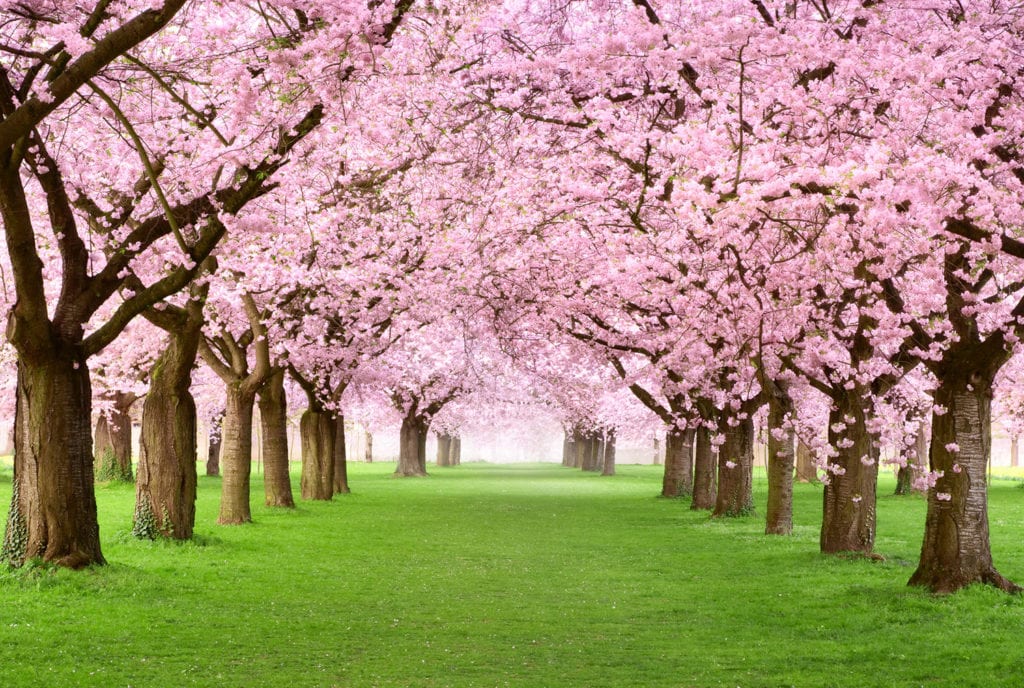 Combination of Japanese tradition and Jewish culture can truly make for a unique wedding. If you are looking for a perfect place for a destination wedding, look no further. Japan offers many options for a perfect Jewish wedding abroad and we are here to help you organize the trip. Whether you are looking for a modern wedding or something more traditional, there is a variety of options you can choose from. Japanese countryside is ideal for breaking the glass. The city of Kyoto oases romance, for it is a perfect option for Jewish couples looking to get married under cherry blossom trees among Japanese shrines. In another scenario, if you are more futuristic oriented Tokyo or Osaka might be the best choice for you.
Bespoke Japan Tours #3: Customized Birthday Parties
From traditional to extravagant
One of the most popular travel occasions that bring groups to Japan is birthday parties. While many chose Japanese themed, others go for celebrations which cherish Jewish tradition completely. And we cover the organization of both. For those celebrants who would like to spiritually enrich their special day and make a contribution to society, our team makes it easy for them to connect with charity organizations nearby. Japan has a variety of exotic fruit, which is especially convenient for cherishing the tradition of eating new seasonal fruit for Hebrew birthday. In addition, there are also plenty of scenic places we can take you to, ideal for contemplations and meditation. Japan is a country of variety, which is why visitors can fully express their creative ideas. You can choose among different type of parties, from lively nightclubs to peaceful countryside celebrations.
Bespoke Japan Tours #4: Wedding Anniversaries
What a better way to rekindle a memory of the wedding day than a trip abroad with a loved one? Shavuot is a special day that celebrates love and marriage every year. Love needs to be cherished every day. But on this special day, married couples remind themselves how happy they are. And traveling to Japan is a unique way to say I love you. It is our pleasure to organize tours to various romantic destinations. You can wine and dine with a view on Tokyo skyline, relax in spas, enjoy nature in the countryside, or simply explore the country. Chidorigafuchi is a perfect place for romantic boating or romantic walks beneath bamboo threes. Those are just some of the ways couples can enjoy time together, as celebrating love in Japan can take many forms and shapes.
Bespoke Japan Tour #5: Indian Group Travel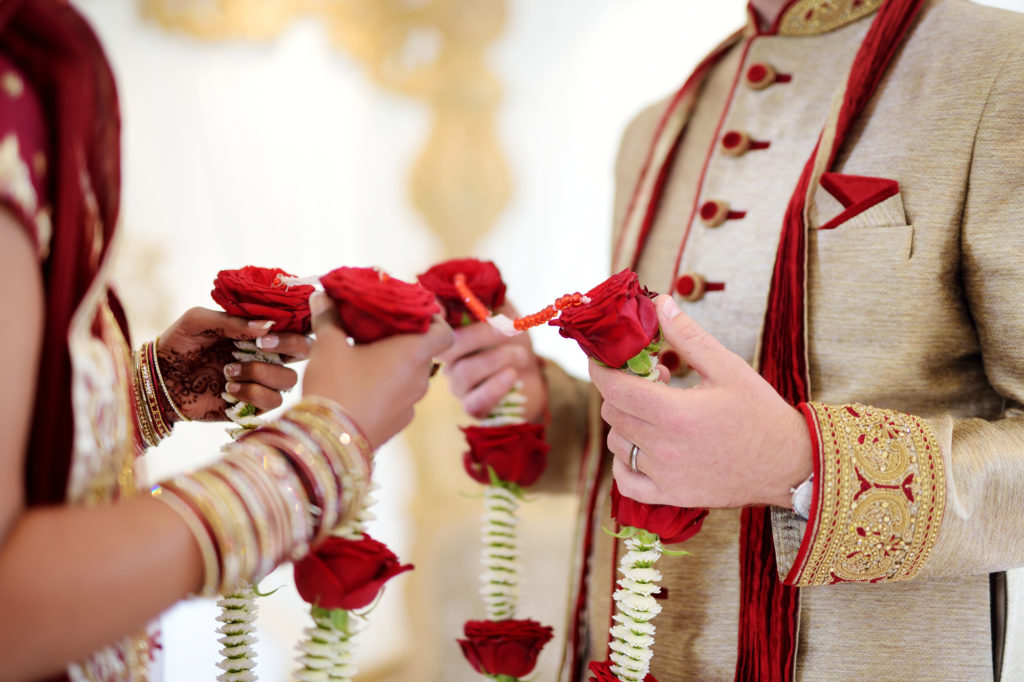 Destination wedding: Saying "yes" in the land of the Rising Sun in an Indian way
Japan is a country of variety and offers a wide range of amazing locations, ideal for an Indian wedding. So if you thought of having a traditional Indian wedding in Japan is near to impossible, think twice. Indian weddings are three days long once in a lifetime events. Which is why our team has made it easy for couples who are dreaming of getting married in Japan to do so. From Mehndi to riding Ghodi, lighting the holy fire to the wedding ceremony and putting vows, Indian culture is rich in ancient traditions, colors, tastes, and shapes… And this is especially noticeable during weddings. These weddings are all about richness and uniqueness, so why not spice it all up with a destination such is Japan?
From lux venues in the center of Tokyo to mystic destinations, and private resorts on Japanese islands. Choices are countless. For the sacred mandap, there are many idyllic outdoor locations. Together with lights, drapes, and flowers, this pavilion can look even more dashing. Regarding details, there are few well-equipped shops where visitors from India can find what they need. Including rich traditional Indian meals, clothing and decoration perfect for typical Indian wedding abroad.
Bespoke Japan Tours #6 – Celebrating Holidays With Family and Friends
What a better way to surprise family members and friends than taking them to Japan for holidays? Japan is the country which celebrates and cherished Indian traditions every year. That makes it easy for Indian groups and families to cherish tradition new way. We can arrange the transportation, accommodation, help you book interesting tours during the stay. All to make your trip to Japan the most pleasant.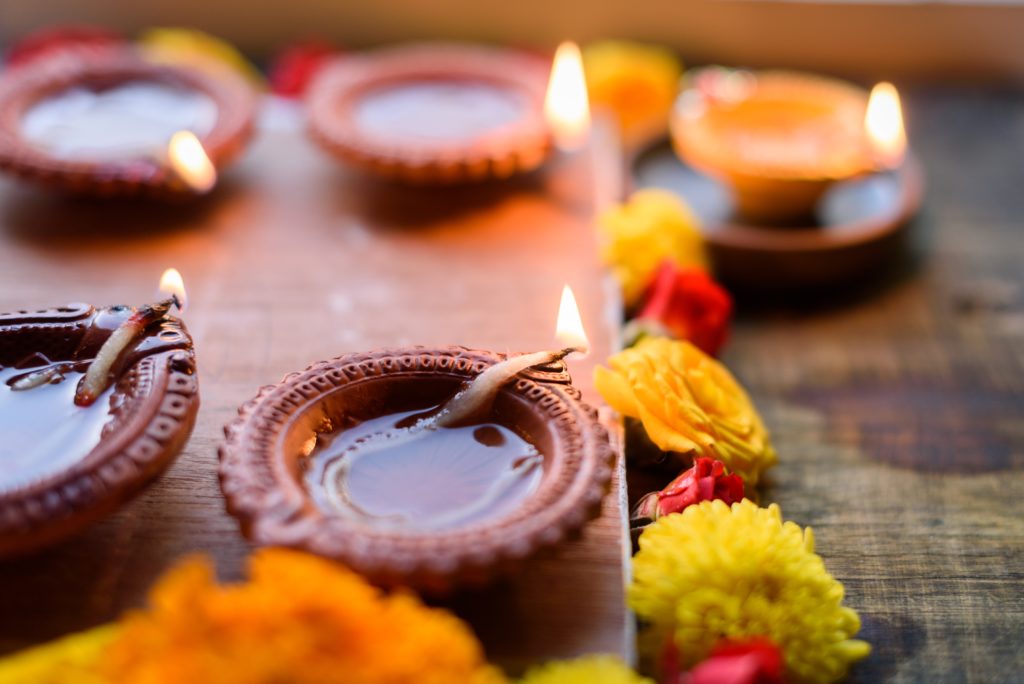 Diwali, Thai Pongal and Onam
One of the most significant Indian festivals taking place in Japan is certainly the Festival of Lights or Diwali. This five-day festival, celebrated in Yamashita Park in Yokohama can be a great occasion for Indian families to visit Japan. Every autumn, when the festival is held, Yokohama celebrates Hindu culture. And travelers from India can enjoy their own tradition in a completely new way. Besides many lights, lit to defeat the darkness, festival visitors can enjoy the performances of spectacular Bollywood-style dancers. As well as tasty curries and company of fellow Hinduists.
Onam, the ancient festival of flowers is organized every year by Japan Kerala community at Yokohama and lasts two days. This makes it a perfect occasion for Indian groups and families to visit Japan. Visitors can enjoy spectacular Indian performing artists and artists playing traditional instruments. Another great occasion for Indian families to travel to the Land of the Rising Sun is Thai Pongal. This festival is a thanksgiving festival dedicated to Sun God. It is organized every year by the Indian community in Tokyo.
Bespoke Japan Tours #7: Indian Wedding Anniversaries
Married couples from India are known for organizing some of the most vibrant wedding anniversary parties in the world. And celebrating love abroad is becoming more and more tempting. And Japan can be your next anniversary destination too. Anniversaries among Indian couples are about sharing love, dancing and laughing. Which is why it is not uncommon for couples from India to choose the Japanese countryside for the anniversary celebration. Thus bringing them close to nature and loved ones. Some will opt for something exclusive though. For example, making lively anniversary parties in the heart of Tokyo, Osaka or Kyoto. There are plenty of nightclubs where you can bring the party in.
Traveling for such an occasion is a sort of VIP experience. All the invited guests are usually the closest to the couple. The greatest benefit of traveling to Japan for the anniversary celebration is the variety of different culture offers. The very celebration can be enriched with different tours across the country. That makes the trip even more exciting and memorable, not only to the couple but their guests as well. We offer many accommodation options and tours for you. Including customized group visits to various locations across the country, your guests will remember.
Bespoke Japan Tours #8: Indian birthday celebrations
Nowadays birthday celebrations among Indian people became colored by western trends. Which is why many try to celebrate such a special day the most unique way. Traveling abroad for such occasions can be a problem, especially if many guests are invited. But luckily, we organize group travels to Japan that covers all unique elements of typical Hindu birthdays. Hindu birthdays begin with an early morning visit to the temple. There is an Iskcon temple in Tokyo, one temple in Okinawa, Shirdi Sai Baba temple in Tokyo, Benzaitensama Shrine and Ganesha Temple in Asakusa, where celebrants can pray and receive blessings from local priests. We can take on the responsibility of fully organizing a trip to the temple. Also, group tours and transport to the birthday party of the celebrant.