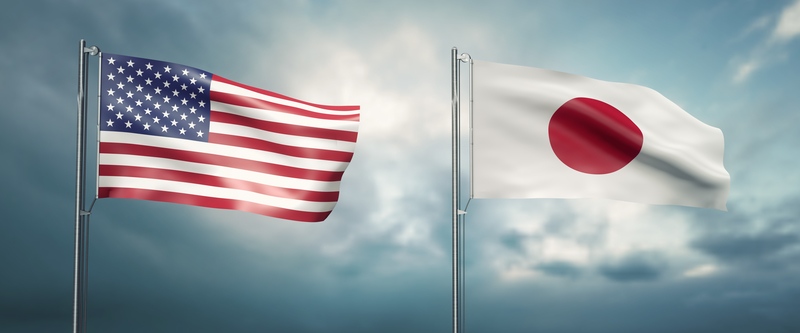 4 Tips to Make Moving to Japan as Smooth as Possible
If you're thinking about moving to Japan, then you've made an excellent choice. There are many Asian countries to choose from, but Japan offers a balanced mix of rich history with all the creature comforts of a First World country as well. From the golden and red worship pavilions to the cherry blossoms, sushi, and anime, you may get lost in a world of wonder.

If you're an animal lover, pets are treated like royalty in Japan. Then, get ready for all the technology. There's a vending machine for any food or drink you can imagine. Japan was the first country in the world to have a hotel completely run by robots. Of course, you need to get a few things in order before you move. Keep reading to learn more.

Relevant: IFS | World's First Robot-Run Hotel Due To Open In Japan This July
Packing Your Household
The key to a successful international move is organization. In Japan, you won't have any issues finding things you need. Nonetheless, relocating across the ocean is a big move. This is especially true of a move to a country with a different culture and language. You'll certainly want to keep as many of your needed items to cut down on shopping costs when you first get there. In terms of packing, consider hiring professional packers who will carefully fill every nook and cranny of your boxes. Plus, they're experts at handling fragile items. Now is also the time to declutter your life and get rid of excess items.


Relevant: All Storage Online | How to Prepare for Moving and Storage

Don't waste time packing items that you're going to throw away once you're in your new place. Go through your belongings carefully before you're set to move in. If you have items that you want to keep but aren't sure where to put in your new home yet, pack them separately and put them in a storage unit until you know what you want to do with them.
Preparing Your Documents
Naturally, there are legal requirements that must be met before moving to Japan. You'll need your passport, a visa application, a recent photograph, and a Certificate of Eligibility (COE). The COE is a document issued by the Ministry of Justice before your visa application. It states that you've met the requirements for a status of residence and will not be moving there for fraudulent means.

Relevant: Ministry of Foreign Affairs Japan | Specified visa: Long-term resident
Understanding Societal Norms
This isn't about changing your personality, but it will be easier to get along with the locals and make new friends if you practice the societal norms of your host country. For instance, Japanese people often look at Westerners as very loud. So, if you're a loud speaker by nature, try to tone it down a bit. Plus, they consider it rude to point at people and even eat on the street. These are a few basic tips, but they can go a long way in terms of fitting in while in your new country of residence.
Getting to Know the Public Transportation System
Owning a car in Japan can be quite expensive. The good news is the country has an excellent public transportation system. It's truly one of the most efficient systems in the world. In fact, you can take your pets on the subway and even eat sushi and drink beer. If you're in a rush, take a bullet train. Once you understand how Japan's public transportation operates, you can go anywhere.

Relevant: Only In Japan | Transportation: 6 Tips for Getting Around Japan

Japan is truly one of the most magical countries in the world. From the cuisine to its inspiring ancient history, you may spend years exploring all there is to know about Japan.
If you're not quite set on moving, but want to experience the culture of Japan, or if you have moved and need help figuring out your next trip, let Asahi travel help!