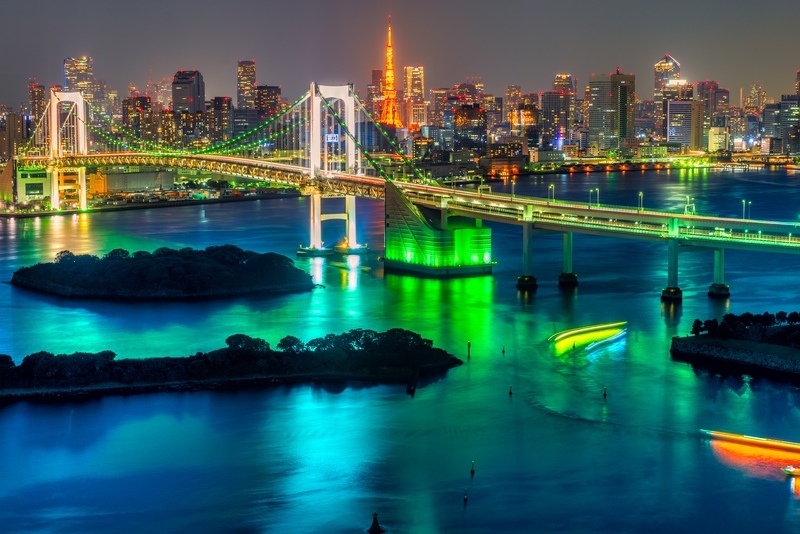 4 Packing Tips Before You Go To Japan
There are so many great things that come to mind when one thinks of Japan. Cherry blossoms, sushi, and anime are the most obvious treats that the island country has to offer. It's no wonder that millions of tourists flock to Japan each year to immerse themselves in the unique culture of this fascinating country. For many American travelers, Japan can be quite the culture and climate shock. Here are a few packing tips to help you prepare for the trip of a lifetime.
Pack More Shoes Than You Expect
If you usually travel light, you may need to pack more shoes than normal. Why? Although Japan has four distinct seasons, the weather isn't known for being predictable, especially in the spring and fall seasons. One day might be hot and sunny, the next day might be frigid and wet. Be sure to bring a shoe for every occasion in every season. The same can be said for clothes. This means you will probably need to pack both summer and winter clothes.
Bonus tip: Try to pack shoes that are easy to slip on and off, because you will likely be taking them off frequently. Most indoor venues don't allow shoes and you will be expected to respect that rule.
Bonus Bonus tip: Plan outfits ahead of time with clothing that can layer easily.
Leave Room For Shopping
It is highly recommended that you don't buy a whole new wardrobe to wear in Japan. You will likely find that the unique clothing available for purchase is a style you want to adopt! You will find plenty of amazing clothes so leave room in your luggage unless you want to pay for an extra bag! Although Japan has high fashion standards, casual clothes are fine in many situations. However, use your best judgement and dress accordingly.
Must-Brings
Japan's bathrooms are stellar and clean. However many public restrooms don't include soap and towels. Just be sure to bring some hand sanitizer. Many people carry their own handkerchief. Also, be sure to bring an outlet adapter. The outlets in Japan are different and will not accommodate your chargers. It isn't a bad idea to bring some pain killers and anti-diarrhea medicines. The food preparation conditions are immaculate, so you won't get food poisoning, but the drastic change in diet might upset your stomach.
BYOVPN
Bring your own virtual private network. The internet in Japan is rigidly restricted and monitored. Not only will you be able to access the Internet freely, you will be protected from data theft when you get a VPN.
Following these tips and tricks will ensure that you have a smooth, safe, and fantastic time in Japan.
References:
https://boutiquejapan.com/japan-travel-tips-packing-for-japan/
https://www.asherfergusson.com/must-have-japan-packing-list-items/